Gregory P. "Greg" Kakuske
September 1, 1063 - August 2, 2014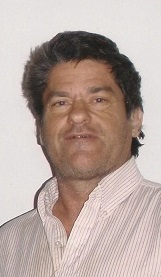 Gregory P. "Greg" Kakuske, 50, of Janesville passed away Saturday, August 2, 2014. He was born September 1, 1963 in Janesville, the son of James and Rosalie (Schmitz) Kakuske. He graduated from Orfordville Parkview High School and attended UW Rock County and UW Whitewater graduating with a bachelor's of science degree in secondary education. After going to work at General Motors, he became a journeyman tool and die maker continuing to work there for 18 years until his heath failed and he had to retire. A farmer at heart, Greg loved anything to do with the outdoors especially working his farm. He enjoyed art and collecting paintings. He will be fondly remembered for his uniqueness, sense of humor and witty remarks towards those he loved.
Greg is survived by his wife, Kimberly (Ford) whom he married on November 20, 1993. Also surviving are five children, Kristin Flynn, Kaylin (Daniel) Toxqui, Kalicia (Nick) Spencer, Mitchell Paul Kakuske, Nicholas Gregory Kakuske, three grandchildren, Isaiah "# 9" Flynn, Logan Spencer, Gabriel Toxqui, his parents, Rosalie and Jim Kakuske, his brother, Matthew (Kimberly) Kakuske, his niece Haylee Kakuske, two aunts, Patricia "Pat" Steinke, Jeannine Owen and cousins. His grandparents preceded him in death.
A visitation will be held from 4 to 6 p.m. Thursday, August 7, 2014 at Henke-Clarson Funeral Home, 1010 N. Wright Rd., Janesville with a prayer service at 6 p.m. Thursday to be officiated by Pastor Michael Jackson.