Hale F. Duhr
August 10, 1924 - May 9, 2015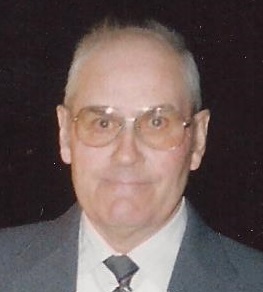 Hale F. Duhr, 90, of Janesville,WI died Saturday, May 9, 2015 at his home. He was born on August 10, 1924 in Richland Center, WI, the son of Louis and Madeline (Adams) Duhr. He married Dorothy Mercer on December 3, 1949. Hale was employed for 23 years as a patrolman by the Rock County Highway Department. He was a member of St. Peter's Lutheran Church and a former member of Moose Lodge # 197.
Hale Duhr is survived by his wife of over 65 years, Dorothy, three sons, Reginald (Connie), Ronald (Colleen), James, five grandchildren, Kelly, Brandy, Laura, Erin, Jamie, six great-grandchildren, Madison, Cooper, Brendan, Logan, Kyler, and Shawna, three sisters, Helen Chadwick, June Holtz and Mary Sharp, one brother, Gerald as well as nieces, nephews, cousins, other relatives and friends. He was preceded in death by one son, Randy and three brothers, William, Keith and Kenneth.
Visitation will be from 5 to 7 p.m. Tuesday, May 12, 2015 at Henke-Clarson Funeral Home, Janesville. Funeral services are at 11 a.m. Wednesday, April 13th at St. Peter's Lutheran Church, 1422 Center Ave., Janesville with Rev. Bruce Gray officiating. Entombment will be in Milton Lawns Memorial Park Mausoleum. The Duhr family is being assisted by Henke-Clarson Funeral Home.