Harry Joseph Churchill Jr.
August 27, 1954 - December 3, 2017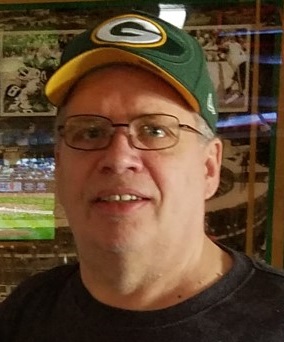 Harry J. Churchill Jr., 63, of Janesville died December 3, 2017 at his home. He was born on August 27, 1954 in Janesville, the son of Harry J. and Grace (Kane) Churchill Sr. He graduated from Janesville Craig High School in 1974 and was employed by Erickson Non-Woven Textiles and later by Jones Dairy Farm. Harry married Linda Sue Barlow on November 13, 1976. She predeceased him on December 3, 2003.
Survivors include 2 daughters, Jennifer (John) Tillotson, Erica (Aaron) Smith, his grandson, Riley Tillotson, his mother and step-father, Grace and Ken Terry, 3 brothers, Scott (Judy) Churchill, Tom (Patti) Churchill, Randy (Terri) Churchill, 5 step-brothers, Jeff (Barb) Terry, Tim (Cathy) Terry, Dan (Lorie) Terry, Curt (Barb) Terry, Rob (Lori) Terry, many nieces and nephews. In addition to his wife, Linda, he was preceded in death by his father, Harry J. Churchill Sr., his granddaughter, Harper Ann Tillotson and his grandmother, Bernice Kane.
Services will be at 11 a.m. Saturday, December 9, 2017 at Henke-Clarson Funeral Home, 1010 N. Wright Rd., Janesville. Rev. Jerry Amstutz will officiate. Burial will be in Oak Hill Cemetery. Visitation will be from 10 to 11 a.m. Saturday at Henke-Clarson Funeral Home.