Harvey Edmund Clark
August 16, 1940 - April 3, 2014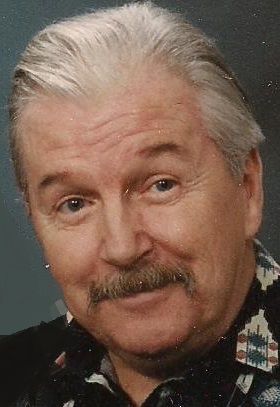 Harvey Edmund Clark, 73, of Janesville, WI was born August 16,1940 to Harvey and Genevieve (Urban) Clark in Milwaukee, WI. On April 3, 2014, surrounded by his loving wife and children, he left this life to join his parents in the loving arms of Jesus Christ after a year-long battle with lung cancer. Harvey worked for American Motors, Schlitz Brewery and for Metal Containers of Fort Atkinson until his muscular dystrophy forced his retirement in 2002. Harvey whiled away the hours of his retirement engaging in his many passions. He was an avid bird watcher, and spent many hours researching and planning his beautiful gardens. He was also an accomplished fisherman, and he loved baseball, NASCAR, country music and his kindred spirit, Mr. Elvis Presley.
Harvey is survived by his wife, Cheryl (nee Waldhart), three sons from his first marriage: Scott (Brenda) of East Troy, WI, Mark (Deb) of Mukwonago, WI, Dean of San Francisco, CA, four step-children: Shane (Jenna) Horn of Derby KS, Cindy Terrill of Wichita, KS, Melinda Horn of Janesville and Rebecca Horn of Baton Rouge, LA, four grandchildren, Ashley (Casey Davis) Chantelle, Brian and Amanda, five step-grandchildren: Channing Tate, Hannah Terrill and Hayley, Jacob and Brody Horn, and one unborn great-grandchild. Harvey is also survived by a brother, Richard (Kathy) of Marshall, a sister, Diane (late Robert) Brogli of Germantown, WI and numerous other relatives. Harvey was preceded in death by his parents, his mother having passed away on March 24,2014.
THE FAMILY WOULD LIKE TO EXTEND THEIR SINCERE THANKS TO THE STAFF OF MERCY HOSPITAL AND AGRACE HOSPICECARE FOR THE COMFORT AND CARING THEY SHOWED HARVEY IN HIS LAST DAYS.
A visitation will be held on Sunday, April 6, 2014 at First Baptist Church, 3414 Woodhall Drive from 2 to 4 p.m. with funeral services to follow at 4 p.m. Sunday at the Church. Rev. Jerry Amstutz will officiate. Those who wish to honor Harvey's memory are encouraged to make charitable donations to the Rock County Humane Society and Agrace Hospice and Palliative Care. The Clark family is being assisted by Henke-Clarson Funeral Home.