Helen Elizabeth French
December 20, 1939 - May 31, 2015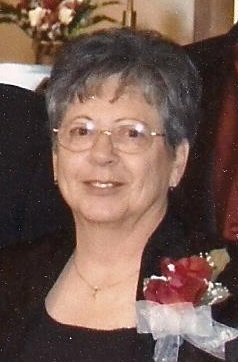 Helen Elizabeth French, 75, of Janesville died Sunday, May 31, 2015 at Agrace Center for Hospice and Palliative Care. She was born in Chicago, IL on December 20, 1939, the daughter of John and Mary ( Yenger) Keefer. She married Douglas E. French on August 11, 1962. Helen was a Janesville resident for the past 10 years.
Surviving are her husband, Douglas French, three children, Michael (Rochelle) French, Denise (Patrick) Sullivan, Stephan (Shelly) French, 13 grandchildren and five great-grandchildren. In addition to her parents, she was preceded in death by two brothers, John and Albert Keefer.
Services will be at 11 a.m. Saturday, June 6, 2015 at Henke-Clarson Funeral Home with Rev. Thomas Marr officiating. Visitation will be from 10 to 11 a.m. Saturday at Henke-Clarson funeral Home.