Helen M. Calhoun
November 7, 1938 - December 24, 2105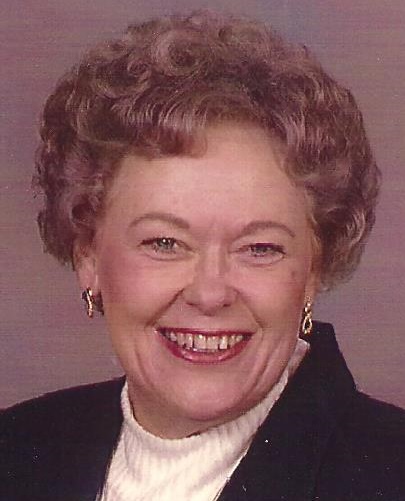 Helen M. Calhoun, 77, of Whitewater, a long-time Janesville resident died Thursday, December 24, 2015 at Fort Atkinson Memorial Hospital. Helen was born on November 7, 1938 at Ontario, WI, the daughter of Artie and Cora Berg Peterson. She was married for 29 years to William Calhoun with whom she had two children. Helen was employed by Blain's Farm and Fleet for over 30 years and spent much of that time as the head of the gift department and going with Mrs. Blaine on buying trips for gifts. She had been a member of St. John Lutheran Church in Janesville for 27 years and more recently a member of Hope Lutheran Church in Milton. She very much enjoyed spending time with her girl friends, dancing and enjoying music. She was a very faithful soul and her faith got her through her struggles in life. She will be remembered for her giving and compassionate spirit.
Surviving are her daughter, Valerie (Mike) Mason of Whitewater, granddaughters, Amanda J. (Matt) Gaffney of New Jersey, Dana Marie (Forrest Lacey) Calhoun of Colorado, her daughter -in-law, Jane Calhoun, grandsons, Aaron (Erin) Mason of Hudson, WI, Scott (Jennifer) Weadge and Andy (Wendy) Weadge, great-grandchildren, Jarrett, McKenna, Jillian, Lola, A.J., Parker and Logan, a niece she was especially close to, Connie (Ron) Reed of Lake Placid, FL as well as other nieces and nephews. She was preceded in death by her parents, Artie and Cora Peterson, her son, Allan W. "Fudd" Calhoun and her sister, Clarice Liggens Christianson.
Services will be at 1:30 p.m. Wednesday, December 30, 2015 in the Milton Lawns Memorial Park Chapel, 2200 Milton Avenue, Janesville. Rev. Jerald Wendt will officiate. Visitation will be from 1:00 p.m. Wednesday until the time of services in Milton Lawns Chapel. The family is being assisted by Henke-Clarson Funeral Home, Janesville.