Hertha Ella Katherine Schueler
September 1, 1915 - August 10, 2016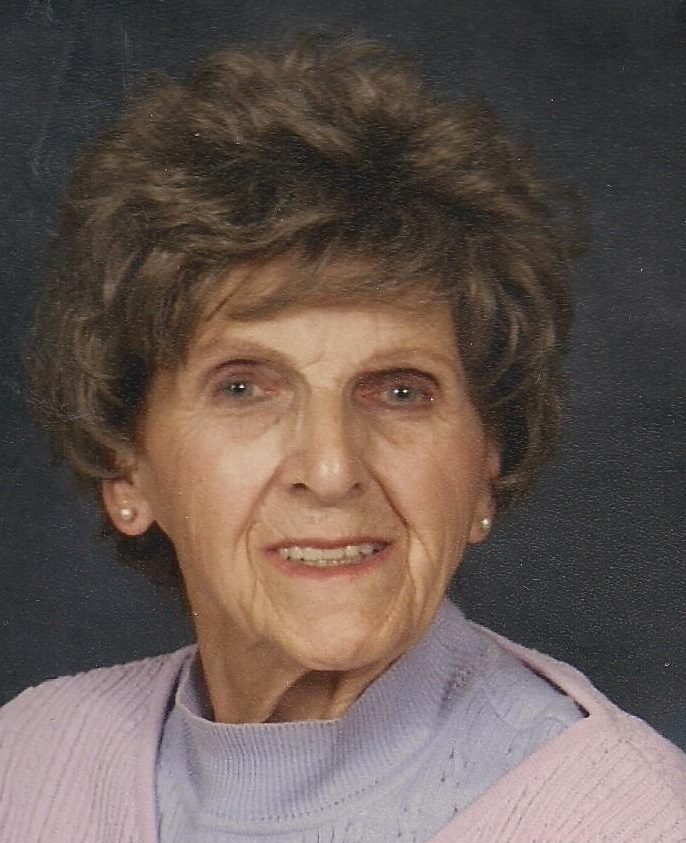 Hertha Ella Katherine Schueler of Janesville, WI passed away unexpectedly, but peacefully to her eternal home in Heaven on August 10, 2016. She was born September 1, 1915 in Klinger, Iowa, the youngest daughter of 11 children born to Otto Schueler and Marie (Westphal) Schueler.
Hertha never-married and lived most of her adult life at the Milton Avenue family homestead in Janesville. She was a lifelong member of St. Matthew's Evangelical Lutheran Church where her parents were founding members. With the handicap of a severe childhood hearing loss, she attended St. Paul's grade school, graduated from high school and went on to vocational school to develop stenography, typing and bookkeeping skills. She worked at Allis Chalmers and Janesville City Hall and during WWII in the Welfare Dept. and at a Beloit rental office. Later she became the top order-processor at Parker Pen and was promoted to trainer in recognition of her speed and efficiency. In 1955 Hertha chose to give-up her career to care for her ill mother. For many years she continued to lead a quiet, simple and humble life of hard work serving and caring for her parents, an uncle and 2 brothers at the family homestead. In 1995 she moved to a Janesville duplex to care for her 2 remaining sisters. After the passing of all her siblings she continued to center her life around her faith and family along with appreciation for the simple things in life like being close to nature, her beloved dog, the singing of the wrens, vegetable and flower gardening, cooking, baking, sewing and always hard work.
Hertha dedicated every part of her 100 years and 344 days around her church and family and has inspired others by the example she set. She was an amazingly strong, intelligent and independent person with great determination and ingenuity. No matter the challenges of life, Hertha would persevere with a positive and pleasant temperament. She was mentally sharp always staying on top of the news and she had an excellent memory recalling many family stories and reciting perfectly German rhymes and verses she had learned from childhood. Her strong faith and love of life was evidenced daily by her reluctance to retire for the evening and her delight at each new morning. She has left her family with an abundance of warm and cherished memories and she will be deeply missed.
Hertha Schueler is survived by 13 nieces and nephews. She was preceded in death by her parents Otto and Marie (Westphal) Schueler, special uncle Bill Schueler, 7 brothers Erwin, Herbert, infant Hugo, twins Erich and Arnold, Ewald and Gerhardt Schueler, 3 sisters Clara Fuller, Gertrude Johnson, Rosalia Hoffschmidt, 1 niece and 2 nephews. Funeral services will be at 1:00pm Monday, August 15, 2016 at St. Matthew's Evangelical Lutheran Church, 709 Milton Avenue, Janesville with visitation from 12 Noon-1:00pm Monday. Pastor James Janke will officiate. Burial in Milton Lawn Memorial Park. Memorials may be made to St. Matthew's Evangelical Lutheran Church. Assisting the family is Henke-Clarson Funeral Home www.henkeclarson.com.