Hillys "Janey" Keck
April 8, 1923 - October 24, 2014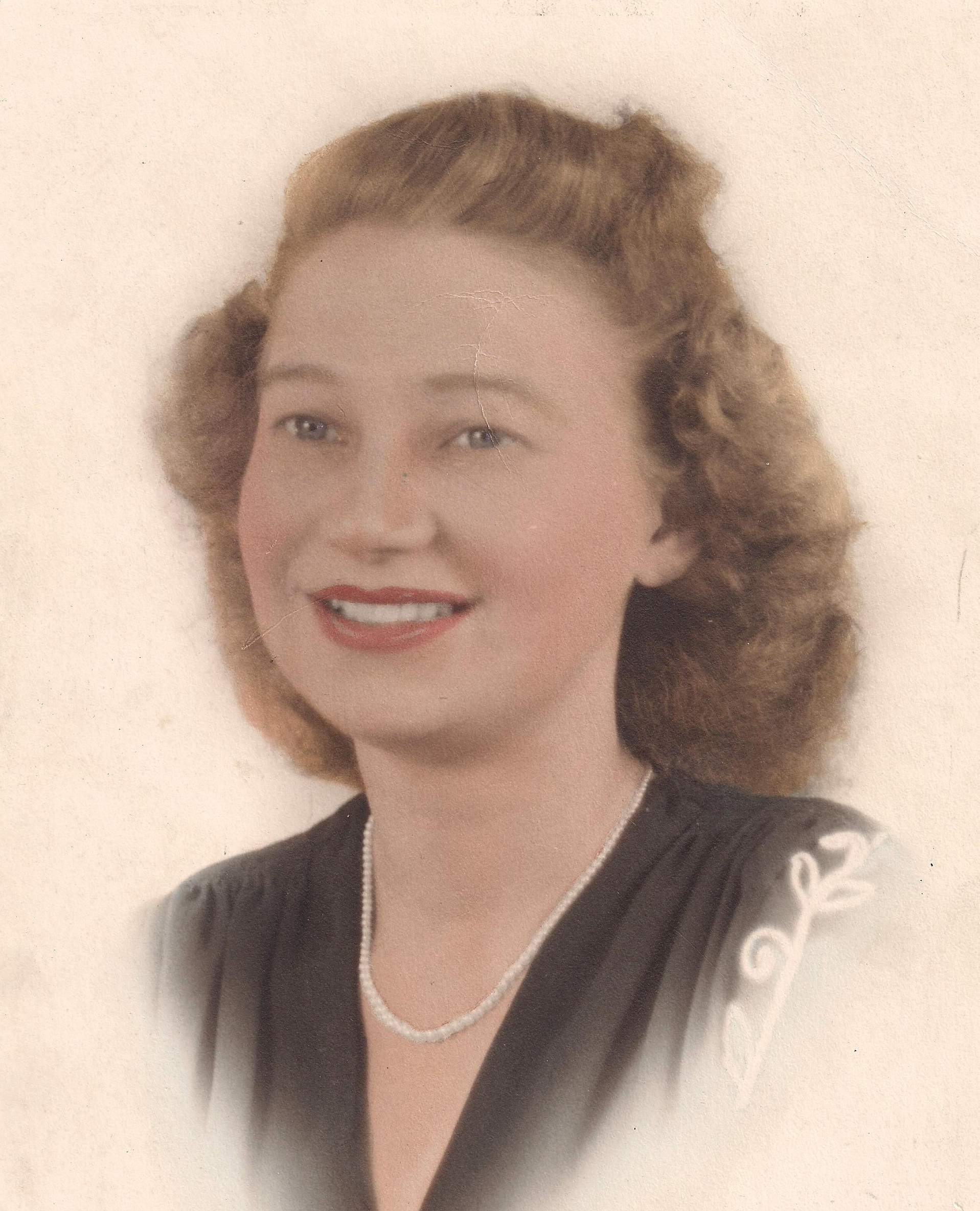 Hillys "Janey" Keck, 91 of Janesville passed away Friday, October 24, 2014. She was born in Farmington, IA on April 8, 1923, the daughter of Martin and Blanche Van Ausdall. After graduating from high school in 1940, she taught school before marrying Karl L. Keck Jr, a pharmacy student at the University of Iowa. Once her children were grown, she began a fulfilling job as director of the Janesville Senior Citizens Center until retiring when she went to work for Van Galder Bus Company. Although work was an integral part of her life, she also had many talents that she passionately pursued. Blessed with a beautiful voice, she loved singing on stage, dancing in a clogging group, and most of all playing trumpet in the Blue Velvet Band which she continued to do until her passing. Her talents were not limited to music but extended from the bridge table to the tennis court where she exhibited a wonderful quality of being very competitive but was always a good sport. As a grandmother she loved her grandchildren unconditionally and was always there in time of need. Material things had no place in her life. As a master of simple pleasures, she derived great joy in having her great-grandchildren stop over after school for a visit or to play "old maid" cards. She truly loved life with all of its trials and tribulations and will be greatly missed by her many friends and family.
Janey is survived by her two daughters, Kathe (Bob) Schaffner and Connie (Dan) Ryan both of Janesville, grandchildren, Tom (Sarah) Schaffner, Stefanie (Tim) Hanson, John (Lacey) Schaffner, Wes Kemp, Kelly (Mike) Elliott, Colin (Ashton) Ryan, Jeff Keck and Kevin Keck, great-grandchildren, Jake, Ben, Ava, Emma Schaffner, Alexis and Andrea Hanson, Tucker Elliott and one brother, Rodney Van Ausdall. In addition to her husband, Karl who passed away in 2009 and her parents, she was preceded in death by her son, Greg Keck who also passed away in 2009.
In respect to Janey's wishes private services will be held at a later date . In lieu of flowers, memorials to the Janesville Senior Citizens Center in memory of Janey will be greatly appreciated. Henke-Clarson Funeral Home assisted the family.