Howard R. Armfield
July 25, 1921 - September 14, 2014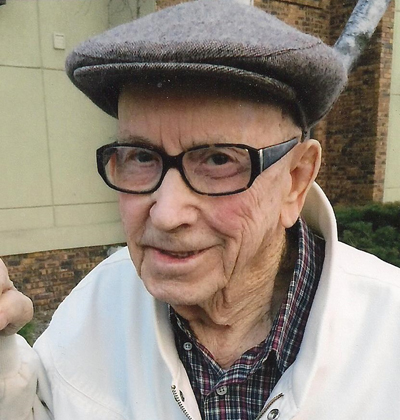 Howard R. Armfield, 93, a long-time Janesville ,WI resident passed away on September 14, 2014 at his home in Lorraine, Kansas where he had moved recently. Howard was born July 25, 1921 in Anoka, Nebraska, the son of Arthur and Nellie (Green) Armfield. He grew up in Spooner, WI and graduated from high school there. Howard was a veteran of the U. S. Army serving from 1942 to 1945. Following his discharge from the Army, he attended the University of Wisconsin- Madison graduating in 1949. He married June H. Ekdahl on January 22, 1946 in Chicago, IL. They moved to the Janesville area and Howard was employed as a livestock buyer by Oscar Mayer and later by Jones Dairy Farm. He also enjoyed helping Ralph Wetmore on his farm for many years. Howard was a member of Emerald Grove Church UCC, La Prairie Grange, Rock County Pork Producers, and served as a 4-H leader for many years. He and June enjoyed square dancing for many years.
Surviving are four children, Elizabeth (Dennis) Lauer, Douglas (Debra) Armfield, Avis (Peter) Solie, Sandy (Bob) Galica, nine grandchildren, Donora Trimble, Tony Lauer, Juliene (Tim) Ewers, Janel (John) Karstetter, Mike Armfield, John Solie, Karen Solie, Liz Galica and Kate Galica as well as six great-grandchildren. He was preceded in death by his wife, June, on March 4, 2014. He was also preceded in death by two sons, Daniel and Steven Armfield, a grandson, George Solie, his parents, two brothers, Lawrence and Glenn Armfield and a sister who died in infancy.
A memorial service will be held at 11 a.m. on Saturday, October 25, 2014 at Henke-Clarson Funeral Home, 1010 N. Wright Rd., Janesville. Mr. Jon Fagerson, Howard and June's cousin will officiate. Private interment will be in Emerald Grove Cemetery. Visitation will be on Saturday, October 25th from 9:30 to 11 a.m. at Henke-Clarson Funeral Home.