Huey Peter Long III
November 30, 1974 - June 2, 2016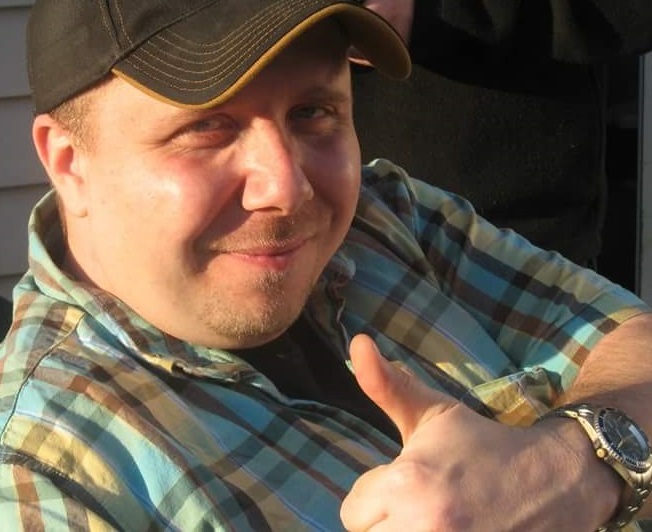 Huey Peter Long age 41 of Janesville died unexpectedly on Thursday, June 2, 2016, at his home. He was born on November 30th 1974 in Sheboygan WI. He was the son of Huey and Cindy Long. He went to Milton schools. Huey worked at Amtec for many years. Huey was a big movie buff. Star Wars has lost one of their biggest fans and all could feel the tremble in the force. He always loved watching the packer games with family and going to packer events he also enjoyed going to Brewer games. Huey's passion was spending time with family and friends, he always had a smile on his face. Huey was always joking around with everyone, he could make anyone happy even if they didn't want to be. The greatest love of Huey's life was his daughter Lacey. He was an amazing father. His face would light up light up whenever they were together. They were always doing fun things together like going to movies, fairs, fireworks, swimming, and one of his favorite things to do was going to the daddy daughter dances with Lacey. There wasn't anything he wouldn't do for Lacey she was his whole world. Huey loved family and friends, a lot of his friends felt like they were family. Huey would do anything to make people laugh. Huey lived his life with such passion, he truly had a gift of making people feel like they were his family even if they just met. Huey made a lot of people happy and he cherished every moment he spent with family and friends. May the force be with you.
Huey is survived by his daughter Lacey Long(Janesville), his mother Cindy Long (Janesville), his father Huey Long (Emerald Grove), two brothers Lonnie (Tanya) Long (Janesville), Trevor (Jessie) Long (Emerald Grove), two nieces Madisen and Jazlyn (Emerald Grove) and a nephew Tanner (Janesville) his grandfather Huey Long (Emerald Grove), his grandmother Jane Woepse (Sheboygan), he was loved by many aunt's, uncle's, cousins, and friends. He was preceded in death by his grandmother Delores Long (Emerald Grove), his grandfather Clarence Mertz (Sheboygan), his aunt Sherrie (Ball) Long
Funeral Service will be held 11:00 a.m. Tuesday June 7, 2016 at Henke-Clarson Funeral Home Janesville with burial to follow in Emerald Grove Cemetery.