Inga E. Jorgenson
April 30, 1922 - January 5, 2015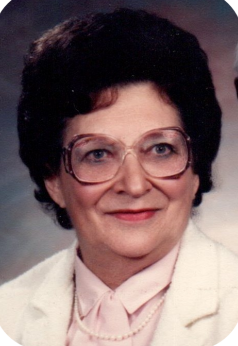 Inga E. Jorgenson – Janesville / Orfordville
Inga E. Jorgenson age 92 of Janesville, formerly of Orfordville passed away on January 5, 2015. She was born on April 30, 1922 in South Wayne WI, the daughter of Casper and Julia (nee Johnson) Furrer. She graduated from Monroe High School and attended Green County Normal School. She began her teaching career in a one room school in rural Monroe. Her teaching career spanned over 40 years, retiring in 1985 from the Orfordville school system.
Inga was a longtime, active member of Orfordville Lutheran Church and was a member of numerous groups, clubs and community organizations.
Inga was the wife of the late Vinal Jorgenson and is survived by children Juanita (David) Bodstad, Curt, Kevin (Kathy) and Kenneth. Inga is also survived by brother, Lee (the late Elaine) Furrer of Darlington, WI. She is also survived by grandchildren Dan (Heather) Bogstad, Jennifer Bogstad, Todd (Sarah) Bolen, Amy (Thad) Engle and by great grandchildren Sam Bolen, Erin, Tobias, Aiden and Dwayne Engle and Julia, Sebastion and Garbriel Bogstad. and by other relatives and friends. Inga was preceded in death by her daughter, Joyce Bolen and granddaughter Erin Bolen and by great grandson Cody Engle and by brothers Lester and Clifford.
Visitation will be held on Friday January 9, from 4 – 6 PM at the HENKE-CLARSON FUNERAL HOME, 1010 N. Wright Rd., Janesville, WI 53546. Further visitation will be held on Saturday January 10, from 9:30 – 11 AM at ORFORDVILLE LUTHERAN CHURCH, 210 N. Main St., Orfordville WI 53186, with Funeral Services at 11 AM. with a reception in the church hall to follow. Burial will take place Saturday afternoon at Greenwood Cemetery in Monroe.