James Allen Kettle, "Jim"
September 29, 1948 - December 9, 2013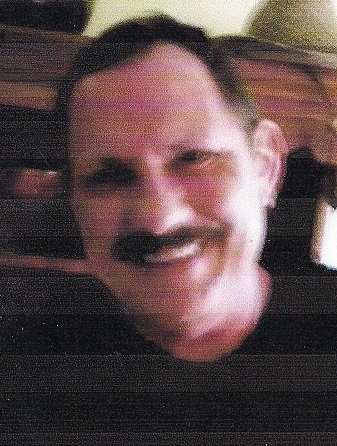 James Allen Kettle, "Jim"
64 years of age of Janesville, WI. passed away on December 09,2013 in his home. He was born September 29,1948 in Janesville, WI. To the late Clarence A. Kettle and Corinne (Adkins) Kettle. His siblings are Terry A. Kettle (Mary M. Schmidt Kettle) of Milton, WI. Linda M. Klessig, (Kenneth) of Janesville, WI., Gregory B. Kettle of Rochester, Minnesota, Roger C. Kettle of Beloit, WI., Ronald L. Kettle (Jill) of Custard, South Dakota.
James graduated in 1968 from Craig Senior High School, Janesville, WI. In addition he spent one year at UW-Rock, in Janesville. In 1969 he enlisted into the US Army and was honorably discharged in 1971. James was very proud to have served his country. He always took time to thank the Veterans and any persons in uniform for their services.
James worked ten years at Ashland Chemicals, Janesville, WI. From there he worked at ChemLawn, Madison, WI. until 1988. The following years he worked as a grounds keeper and in food service until his retirement in 2011.
He became interested in organic lawn care and wrote a book about achieving a beautiful lawn without chemicals. His love for lawns and gardening became a wonderful hobby. He grew amazing Orchids and cactus and many other varieties of plants. James had a special friend, Scott Cayley that helped to set up an environment in his new home to grow his indoor garden. He was so appreciative of Scott for helping him. He loved music and wanted to learn to play the guitar like his brother, Roger and his father. He also loved to fish.
In addition to his siblings, he is survived by his son Joshua J. Peterson (Courtney) Rockford, IL, his mother, Corinne L. Kettle, Janesville, WI, his former wife Mary Kettle, Stoughton, WI. Mary cared for Jim for over twenty years helping him through his life's struggles. Eight nephews and 16 nieces who will miss him dearly. Aunts and Uncle, Helen (Adkins), James Ploegert, Janesville, WI. Barbra Chavez, Bend, Oregon. Fifteen cousins, his cat, Emerson and dog, Luther.
He was preceded in death by his father, Clarence A. Kettle, Janesville, WI on February 22,1982 and a niece, Jennifer Kettle, Madison, WI on September 21,1988.
A memorial visitation will be held from 1 to 3 p.m. Friday, January 3, 2014 at Henke-Clarson Funeral Home, 1010 N. Wright Rd., Janesville. to be concluded by military rites by Kienow-Hilt V.F.W. Post # 1621.