James C. Lamb
June 27, 1929 - May 12, 2013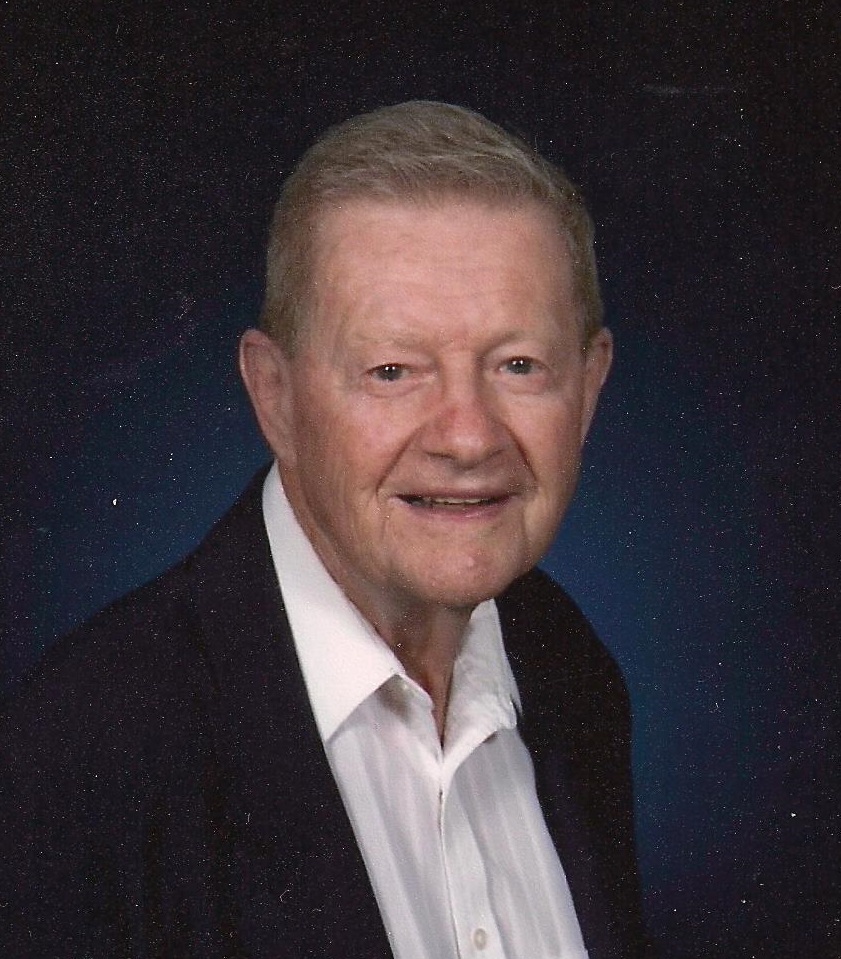 James Charles Lamb, 83, of Janesville, WI passed away Sunday, May 12, 2013 at Rock Haven Nursing Home. He was born June 27, 1929 in Janesville, the son of Stuart and Alice (Heimstreet) Lamb. He attended Janesville High School with the class of 1947 and graduated in 1947 from Northwestern Military and Navel Academy, Lake Geneva, now St. John's Northwestern Military Academy. James graduated from Ripon College ROTC in 1951 with a Commission of Second Lieutenant. He married Jean Baeb in 1953 and two sons, Michael and Mark were born of this union. He later divorced Jean and in 1968 married Florence Westphal. Flo died March 10, 1997. Jim married Carolyn Page Eklund on October 16, 2004 at First Presbyterian Church in Janesville. Jim entered the U. S. Army in 1951 and received the Purple Heart for wounds received in action during the Korean Conflict in November of 1952. He was discharged from the Army in 1953. Jim worked for 27 years in fertilizer and agriculture chemical sales. He attended the UW-Madison for two years in the School of Agriculture, Soils Department. In 1985, Jim joined Bankers Advertising Company, Iowa City, IA as an independent sales representative and earned their Million Dollar Sales Award. Jim was a member of Forward Janesville, lifetime member of the VFW, member of Janesville Moose Lodge # 197, member of First Presbyterian Church where he served as an elder and was a member of the choir and bell choir. He was active with Habitat for Humanity, Meals on Wheels as well as the Roosevelt School Breakfast Club. Jim enjoyed wintering in Bradenton, Florida with Carolyn and was an associate member of Whitfield Presbyterian Church there. Surviving are his wife, Carolyn, two sons, Michael (Tami) Lamb of Tampa, FL, Mark (Dhea) Lamb of Cherry Valley, IL, four grandchildren, Katherine Lamb, David Lamb, Amanda Lamb and Kendra Lamb; seven stepchildren, Becky Walters, Leanne (Timothy) Cantwell, Cheryl (Eric) Nuenthel, Donna (Dennis) Rhode, Dick Westphal, Nancy Helmick and Herb Schroedl; 16 step grandchildren; seven step great grandchildren; his siblings, Howard (Arlene) Lamb, David ( Paula) Lamb and Janet (David) Hart as well as his good friend and golfing buddy, Wally Hindes. He was predeceased by his parents, second wife, Florence Lamb and a sister, Jean (Robert) Burns.
A sincere thank you to the staff at Rock Haven and to Agrace HospiceCare for their wonderful care of Jim as well as to Rev. Dr. Bruce Jones.
"Jim will always be remembered as a very kind and loving person who will be missed by many."
Funeral services will be at 11 a.m. Saturday, May 18, 2013 at First Presbyterian Church, 17 N. Jackson Street, Janesville with Rev. Dr. Bruce A. Jones and Chaplain (Major) Jason Tobin officiating. Burial with military rites by Kienow-Hilt V. F. W. Post # 1621 will be at Milton Lawns Memorial Park. Visitation will be from 4:30 to 7 p.m. Friday, May 17th at Henke-Clarson Funeral Home, 1010 N. Wright Rd., Janesville. Memorials may be made to First Presbyterian Church or Agrace HospiceCare.