James D. Crittenden
September 30, 1930 - August 29, 2012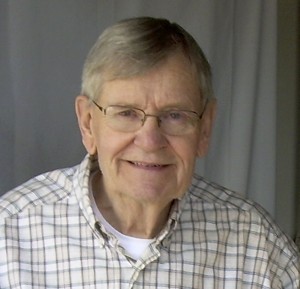 James D. Crittenden, 81, of Janesville passed away at his home on Wednesday, August 29, 2012 surrounded by his family. James was born on September 30, 1930 in Montpelier, IN, the son of Denis and Wava (Rea) Crittenden. He graduated from Mukwonago, WI High School in 1949. He married Marie Wartick on August 20, 1949. She died September 16, 1981. He married Edith (Kemfort) Walters on November 12, 1982. Jim was associated with the family business, Crittenden & Sons Well Drilling Company for a number of years drilling wells in both southern Wisconsin and northern Illinois. From 1965 to 1992, he was employed by the Janesville Gazette where he was the advertising manager. Jim was a member and past master of Nunda Masonic Lodge # 169 in Crystal Lake, IL. He was a former scout master of Crystal Lake Scout Troop # 158. He was instrumental in starting the first home shows and camping shows in Janesville. Jim enjoyed woodworking, antiquing, traveling and above all else, being with family was number one with him.
Surviving are his wife, Edith Crittenden, seven children, James Crittenden and Mickey (Beth) Crittenden both of Janesville, Laura (Michael) Page of Beloit, Dianne Edson of Janesville, Steven (Kay) Crittenden of Wyoming, John Crittenden of California, Tina Walters of Madison, 14 grandchildren, Ara, Geoff (Ellen), Ben and Richard Crittenden, Adam (Shu) and Nick Page, Jennifer (Nate) Sawyer, Nathaniel Edson, Thomas and Olivia Crittenden, Jacob, Matthew, Rachel and Kathryn Crittenden, Emily and Hannah Dolan, three great-grandchildren, James, Laura and Madalyn, nieces and nephews. In addition to his parents and his first wife, Marie Crittenden, Jim was preceded in death by his brother, Douglas and his sister, June.
"The family wishes to express their appreciation to the staff of Agrace HospiceCare for the wonderful care they gave to Jim."
Visitation will be Tuesday, September 4, 2012 from 10 to 11:30 a.m. at Milton Lawns Memorial Park Chapel, 2200 Milton Avenue, Janesville to be follow by a memorial service at 11:30 a.m. Tuesday in the chapel. Pastor James Melvin of First Lutheran Church will officiate. Burial will follow in Milton Lawns. In lieu of other expressions of sympathy, memorials may be made to Agrace HospiceCare. Henke-Clarson Funeral Home is assisting the family. www.henkeclarson.com.