James D. Keith
May 17, 1922 - November 26, 2013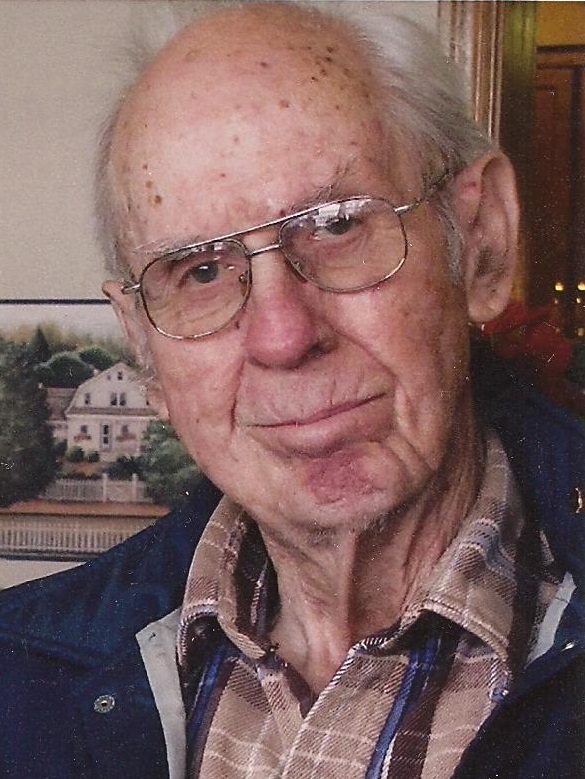 James D. Keith, 91, of Janesville, WI passed away on Tuesday, November 26, 2013 at Our House Memory Care. James was born on May 17, 1922 in Alto Pass, IL, the son of Erving and Cora (Moseley) Keith. He graduated from Hillsboro WI High School. James served in the U. S. Army from March 15, 1943 to February 16, 1946. He married Odessa June Sullivan on July 31, 1971 in Hillsboro, WI. James was employed for 30 years by General Motors in Janesville retiring in 1984. James was very active in veterans organizations and was a member and past commander of American Legion Post # 205, a life member of Kienow-Hilt V.F.W. Post # 1621 and the 40 et 8.
Surviving are two children, Larry (Lorie) Ballwahn of Rochelle, IL, Vera (Gordon) Winchell of Belvidere, IL, four grandchildren, Teresa ( Todd) Busch, Angie (Jeremy) Adams, Jason (Tonia) Duprey and Heather (Derek) Weidrich, ten great grandchildren and three great-great-grandchildren. James wife, Odessa preceded him in death on March 8, 2012. He was also preceded in death by his parents, three brothers, four sisters as well as a grandson, Anthony Roy.
Funeral services will be at 11 a.m. Monday, December 2, 2013 at Henke-Clarson Funeral Home, 1010 N. Wright Rd., Janesville with Rev. Jerry Amstutz officiating. Burial will follow in Oak Hill Cemetery with military rites by Kienow-Hilt V.F.W. Post # 1621. Visitation will be from 10 to 11 a.m. Monday at Henke-Clarson Funeral Home. Memorials may be made to the Salvation Army.