James Edward Holmes
May 16, 1947 - March 27, 2015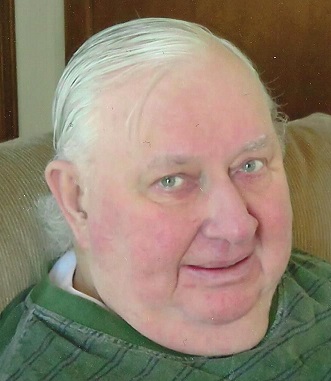 Janesville- James Edward Holmes, age 67, passed away on Friday March 27, 2015 peacefully at home. Jim was born in Chicago, Illinois on May 16, 1947, the son of James and Elaine (Cavanaugh) Holmes. In 1965 he graduated from high school at Arlington Heights High School. On July 10, 1971 he married Sharon Steinhauer in Palatine, Illinois.
In 1967, he entered basic training in Fort Bliss, TX. He was a member of the Illinois National Guard for 7 years as a dog handler in Battery D 202 Air Defense Artillery. In 1974, he transferred to the Wisconsin National Guard 2nd Battalion of the 128th Infantry where he worked in Janesville and Whitewater as a Maintenance Technician. Jim (also known as Homer to his colleagues) was a Federal Civil Service employee for 28 years, until receiving an honorable discharge and retired Staff Sergeant (E6) in 2007.
Jim was an avid toy collector, including Hot Wheels and Legos. He shared the hobby of building Legos with his grandson. When his son was young and in 4-H, together they enjoyed shooting rifles, archery and model rocketry, building several rockets together over the years. Jim enjoyed traveling, one of his favorite destinations was Disney World. For 15 years, he and Sharon enjoyed traveling around in their motor home. Jim and Sharon enjoyed playing cards once a month with a group of friends. The summer months were always spent at their home away from home at Rock River Leisure Estates in Newville.
Jim is survived by his wife Sharon (Steinhauer) Holmes; their son John (Tassia) Holmes; grandson Henry Holmes; sister Cathy Rounds; brother Richard (Violeta) Holmes; one nephew Mark (Chris) Rounds; two nieces Bonnie Rounds and Valerie (Jim) Peterson; a great nephew Alexander Hauck; two great nieces Melissa Hauck and Madison Rounds. Jim was preceded in death by his parents.
If friends or family desire, memorials in lieu of flowers may be made in Jim's name to: woundedwarriorproject.org
A memorial service will be at 11 a.m. Wednesday, April 1, 2015 at St. Peter's Lutheran Church, 1422 Center Avenue, Janesville with Rev. Bruce Gray officiating. The family will meet friends from 10 to 11 a.m. Wednesday at St. Peter's Lutheran Church. The Holmes family is being assisted by Henke-Clarson Funeral Home.