James F. Bienema Sr.
July 16, 1928 - December 3, 2011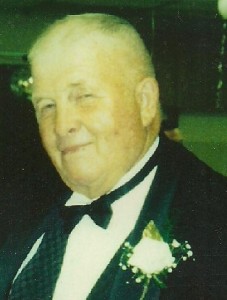 James Floris Beinema Sr., 83, of Janesville, a long-time La Prairie Township farmer passed away Saturday, December 3, 2011 at Mercy Hospital & Trauma Center. James was born on July 16, 1928 in Johnstown Township the son of Floris and Sarah (Stewart) Beinema. He married Ethel Jean Hoffman on July 19, 1975. James farmed in La Prairie Township where he raised Angus beef on his family farm. James also formerly worked for nearly 20 years at Durst Corporation in Shopiere. At one time he served as a volunteer on the Turtle Township Fire Department.
Surviving are his wife, Ethel, 1 daughter Sally Warren of Shopiere, stepchildren, Alan (Diane) Craig of Madison, Kay (Howard) Parke of South Carolina, Lowell (Lorie) Craig of Janesville, Alvin (Lisa) Revels and Stephen (Jackie) Revels both of Beloit, David (Leslie) Revels and Dawn Revels both of Janesville, Michael (Jenny) Revels of Milton, Francis Hansberry, Pat Gerth and Steve Fry all of Beloit, numerous grandchildren and great-grandchildren, 1 brother, William (Nancy) Beinema of Janesville, 2 sisters, Dorothy Parr of Milton, Patricia Baker of Sandwich, IL, nieces and nephews. In addition to his parents, James was preceded in death by a son, James Beinema Jr, a niece and 2 nephews.
Visitation will be from 3 to 7 p.m. Thursday, December 8, 2011 at Henke-Clarson Funeral Home, 1010 N. Wright Rd., Janesville. Funeral services will be at 10:30 a.m. Friday, December 9th at Henke-Clarson Funeral Home with Rev. Norman Starks officiating. Burial will be in Milton Lawns Memorial Park. Memorials may be made to the Shopiere Congregational Church or to an agricultural scholarship to be established in James' name at the Clinton High School. www.henkeclarson.com.