James Marvin Daehn
June 7, 1947 - December 3, 2016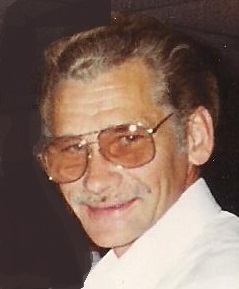 James Marvin Daehn, 69, of Janesville died Saturday, December 3, 2016 at Agrace Center for Hospice and Palliative Care. James was born June 7, 1947 in Ripon, WI the son of Marvin and Marion ( Ehrenberg) Daehn. He married B. G. Hanson on May 27, 1995 in Janesville. He was formerly employed by Cub Foods and prior to retiring in maintenance for Roundy's Foods. He also owned his own business, Retail Service Enterprises making deliveries for Menard's. James was a member of First Lutheran Church. He enjoyed hunting at his brother's cabin, riding his motorcycle, traveling, watching old western movies and especially spending time with his grandchildren. He also loved to dance.
James is survived by his wife, B.G. Daehn, three sons, Rich ( Jodi) Daehn of Elkhorn, Raymond (Jeni) Daehn of Arlington, TX, Randy Daehn of Walworth, three stepchildren, Randy (Cindy) Hanson of Darien, IL, Debi (Jesse) Edwardson and Sandy (Jack) Zane both of Janesville, numerous grandchildren, one brother, Jon (Debbie) Daehn of Milwaukee, two sisters, Pat (Lynn) Anderson of Neshkoro, WI and Sue Robinson of Kaukauna, WI. In addition to his parents, Marvin and Marion Daehn, he was preceded in death by a son, Russell Daehn.
Funeral services will be at 1:30 p.m. Saturday, December 10, 2016 at Henke-Clarson Funeral Home, 1010 N. Wright Rd., Janesville. Rev. James Melvin will officiate. Burial will be in Milton Lawns Memorial Park. Visitation will be from 12 Noon to 1:30 p.m. Saturday at Henke-Clarson Funeral Home.
The family wishes to express a special thank you to the staff of Agrace Center for Hospice and Palliative Care for their outstanding care of James.