James Milton Warren
September 29, 1931 - September 23, 2013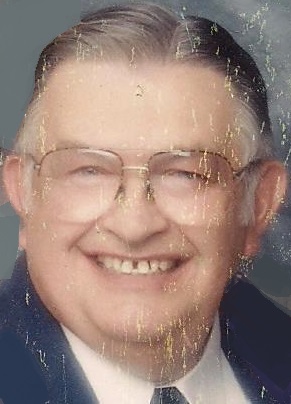 James Milton Warren, 81, of Janesville, WI passed away at his home on Monday, September 23, 2013. He was born in Toney, AL on September 29, 1931, the son of Ollie and Bertha (Daniel) Warren. He graduated from Flintville, TN High School, received a B.S. degree Summa Cum Laude from San Francisco State University, an M.S. degree in secondary education from the University of Southern California and an education specialist degree from U-W Stout. James served in the U. S. Air Force from 1947 to 1968 and was discharged as a Chief Master Sergeant. He was employed by the Colby WI School District as a teacher, counselor and guidance counselor for 23 years until retiring. James married Nancy Zielsdorf in 1950. She died in 1994. He married Helen (Dampier) Kline in April 1995. He was a life member of the V.F.W., the American Legion, the National Education Association and the Wisconsin Education Association. James was a member of the Air Force Association, the Air Force Sergeants Association and Our Savior Lutheran Church in Janesville.
James Warren is survived by his wife, Helen Warren, two daughters, Sandra (Richard) Janiszewski of Wausau, WI, Heidi Warren of Janesville, two step-children, Darla (Alex) Luby and Donald (Julie) Kline of Janesville, nine grandchildren, Angela, Kristin, Ryan, Andrew, Elena, Roxana, Cristian, Anthony and Jason, eight great-grandchildren, a brother, Charles (Jeanine) of Huntsville, AL, two sisters, Carolyn Allen of Huntsville, AL, Ann Sanders of Muncie, IN. In addition to his first wife, Nancy and his parents, he was preceded in death by a brother, David.
Funeral services will be at Noon Friday, September 27, 2013 at Our Savior Lutheran Church, 2015 Kellogg Avenue, Janesville with Pastor Randall Senn officiating. Visitation will be at the church on Friday from 10:30 a.m. until the time of services. Graveside services with military rites will be at 1 p.m. Saturday, September 28th at Pine Grove Cemetery in Wausau, WI. The family is being assisted by Henke-Clarson Funeral Home.
"And we know that in all things God works for the good of those who have been called according to His purpose" Romans 8:28.