James Robert Haggerty
June 26, 1940 - July 15, 2015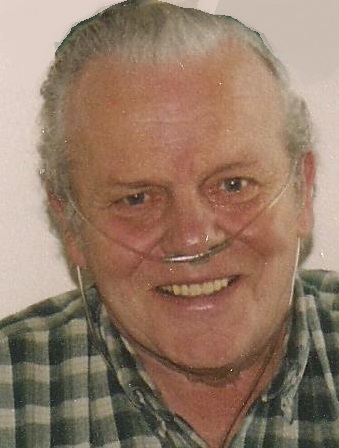 James Robert Haggerty, 75, of Janesville, WI died on Wednesday, July 15, 2015 at his home surrounded by the love of his family. James was born on June 26, 1940 in Edgerton, the son of James H and Alice (Hudson) Haggerty. He married Caroline Schoenwetter on March 12, 1960. James was formerly employed by Norwood Mills, Accudyne and retired from Lear Seating where he was a supervisor. He was a member of Moose Lodge # 197 where he held several offices and had been a Boy Scout Leader and Scoutmaster.
Surviving James are his wife of 55 years, Caroline Haggerty, seven children, Jim (Patty) Haggerty, Jane (Randy) Lund, Cindy (Jeff) Krauter, Peggy (Ron) Thompson, David (Helen) Haggerty, Lynn (Dryw) Anderson, Tom (Amy) Haggerty, 18 grandchildren, 6 great-grandchildren with a seventh due in August and his beloved dogs, Abby and Dotty. In addition to his parents, he was preceded in death by six sisters, Viola Gallagher, Dorothy Rogers, Betty Bratzke, Norma Pastorius, Evelyn Lundeberg and Joan Dooley.
"James family wishes to express their sincere appreciation to the staff of Home Health United Hospice, especially Rachel, Melissa and Stacy for the wonderful care he received."
Services will be at 11 a.m. Thursday, July 23, 2015 at Henke-Clarson Funeral Home. Mr. Haggerty's nephew, Rev. James Rivers will officiate. Visitation will be from 10 to 11 a.m. Thursday at Henke-Clarson Funeral Home.