James "Gerry" Tadder
November 14, 1944 - January 15, 2013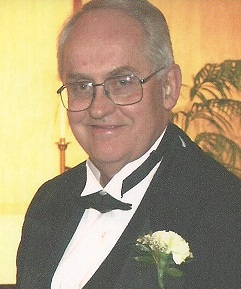 James "Gerry" Tadder, 68, of Janesville, WI passed away Tuesday, January 15, 2013 shortly after arrival at St. Mary's Janesville Hospital. He was born in Richland County, WI on November 14, 1944, the son of Earl and Dorothy (Anderson) Tadder. He graduated from Richland Center High School in 1962. He joined the U. S. Army in 1962 and served until 1965. After being discharged, Jim attended U-W Richland for 2 years. He married Mary McKenzie on June 28, 1975 at St. Mary's Catholic Church in Richland Center. He was formerly employed by Chrysler in Belvidere, IL, J. C. Penney's and from 1990 to 2010 by the U. S. Postal Service as a clerk. Jim was a member of Good Shepherd Lutheran Church and was formerly very active in Little League Baseball as a coach, as well as serving on the board of directors.
Surviving are his wife, Mary Tadder, one daughter, Tamara (Mark) Livingston of Janesville, one granddaughter, Ayla Livingston of Janesville, one sister, June McNelly of Hub City, WI, many nieces and nephews. In addition to his parents, Jim is preceded in death by one sister, Carol Deal, four brothers, Gordon Tadder, Arnold Tadder, Lawrence "Ski" Tadder, Marvin Tadder as well as twin sisters that died in infancy.
A memorial service will be held at 11 a.m. Saturday, January 19, 2013 at Good Shepherd Lutheran Church, 700 N. Wright Rd., Janesville with Pastor Steven Ekblad officiating. Visitation will be at the church from 10 to 11 a.m. Saturday. Private entombment will be in Milton Lawns Memorial Park Mausoleum. Memorials may be made in Jim's name to Janesville Youth Baseball. The family is being assisted by Henke-Clarson Funeral Home.