Jamie Brandon Dorn
August 11, 1974 - May 4, 2014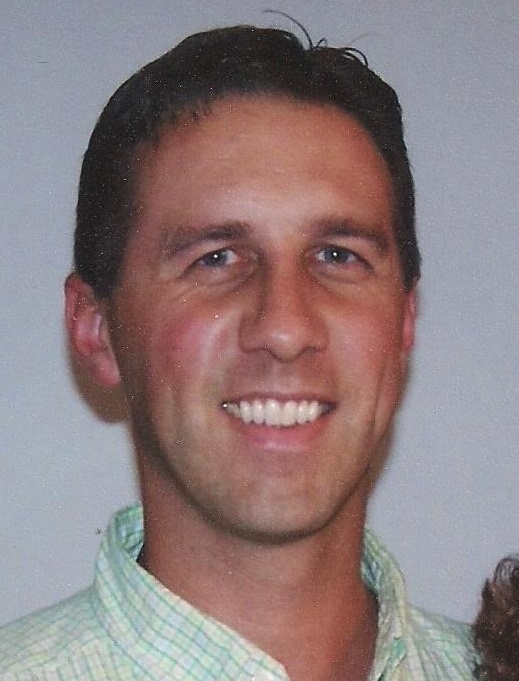 Jamie Brandon Dorn, 39, of Janesville went to be with the Lord Sunday, May 4, 2014. He was born to Dennis and Mary Kaye Dorn on August 11, 1974, in Janesville, WI. Jamie graduated from New Glarus High School in 1992 and Madison Area Technical School in 1994. Since 1994, he was employed at Varco Pruden Buildings in Evansville, WI. He married Michelle Rene' Martindale in 2006.
Jamie was a man of numerous talents. Even at a young age, he had a gift of taking anything apart and putting it back together. He was an amazing carpenter, from the beds he made for his kids to their backyard play fortress. He could fix any piece of equipment on his parents' dairy farm, a skill he inherited from his Grandpa 'Bud.' His passion and love for the dairy farm never left him. He brought his children to the farm as often as possible. He especially loved attending the many dairy cattle shows his family participated in. He was a natural at showing cattle while growing up and still talked about his love for his All-American Guernsey calf, "Bam Bam."
He adored his children; family was very important to him. He took great pleasure in taking his children to Disney World and the Wisconsin Dells. Jamie attended New Life Assembly of God Church in Janesville.
Jamie is survived by his wife, Michelle, and their children, Branden James (age 7) and Chelsea Renee (age 5), and four step-children, Amber, Amanda, Ashley and Michael Belden.
Jamie also is survived by his parents, Dennis and Mary Kaye Dorn of New Glarus, WI; his sisters, Heidi (Dave) Jennrich of Jefferson, WI and Lindsey (Troy) Nevil of New Glarus; his brothers, Jesse Dorn of Monticello, WI, Jordan (Kristy) Dorn, of Fountain, CO, Tyler (fiancée Alisha) Dorn of New Glarus and Evan Dorn of New Glarus; paternal grandmother, Eileen Dorn, of Janesville, WI. He is also survived by his in-laws, James and Jackie Martindale of Rockford, IL; two nieces Olivia and Violet and a nephew; ;Cruz, many aunts; uncles; and cousins.
Jamie was preceded in death by his grandfather, William ("Bud") Dorn and grandparents, Thomas and Joan Vogel.
Funeral services will be at 11 a.m. Thursday, May 8, 2014 at New Life Assembly of God, 2416 N. Wright Rd., Janesville. Pastor Ben Breit and Pastor Bryan Whitehead will officiate. Burial will be in Bethel Cemetery, Center Township. Visitation will be from 5 to 8 p.m. Wednesday, May 7th at Henke-Clarson Funeral Home, 1010 N. Wright Rd., Janesville. In lieu of other expressions of sympathy, memorials may be made to the Dorn Educational Fund c/o Vogel Law Firm 19 S. Austin Rd. Janesville, WI 53548 for Jamie's children.