Jane Marie Pennycook
November 20, 1943 - April 17, 2017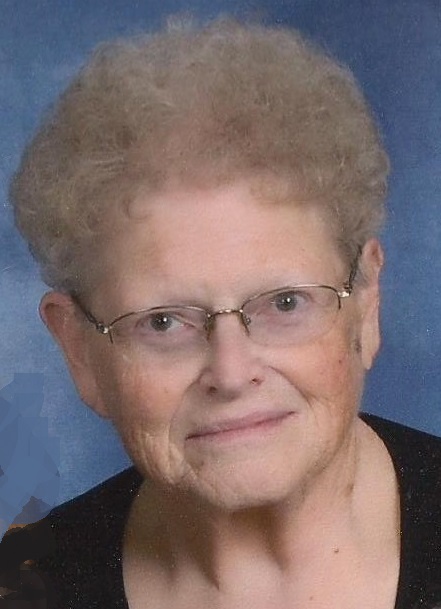 Jane Marie Pennycook, age 73, of Janesville died on Monday, April 17, 2017 at Agrace Center for Hospice and Palliative Care following a brief illness. Jane was born in Janesville on November 20, 1943, the daughter of Stanley and Edna (Kersten) Pennycook. She graduated from Janesville High School in 1961 and attended Black Hawk Technical College. Jane was employed as an accountant at the Rock County Health Care Center for over 44 years prior to retiring. She was a very active member of St. John Lutheran Church where she served as Sunday School superintendent, was a member of the church council, was active in the shawl ministry and volunteered in the church office. She was a 4 H leader for over 50 years and was superintendent of the knitting department at the Rock County 4-H fair. She enjoyed knitting for charity groups, was active in the GIFTS program and enjoyed doing genealogy. She was a member and officer in the Janesville area genealogy society.
Jane Pennycook is survived by one sister, Lois (Robert) Pennycook-Kopps, four nephews, Adam Pennycook, Jason (Heidi) Pennycook, Greg (Krystal) Pennycook, Mark (Mindy) Pennycook, grandnieces and grandnephews, Hannah, Helena and Courtney Pennycook, Justin Pennycook, Makayla Gaffney, Michael, Taylor and Nick Voss and her sister-in-law, Phyllis Pennycook. She was preceded in death by her parents, Edna and Stanley Pennycook, her brother, Warren Pennycook and her sister, Ruth Pennycook.
Funeral services will be at 11 a.m. Wednesday, April 26, 2017 at St. John Lutheran Church, 302 N. Parker Drive, Janesville. Rev. Bond Haldeman will officiate. Burial will be in Bethel Cemetery, Center Township. Visitation will be Tuesday, April 25th from 4 to 7 p.m. at Henke-Clarson Funeral Home, 1010 N. Wright Rd., Janesville and at the church from 10 to 11 a.m. Wednesday. In lieu of flowers, memorials may be made to St. John Lutheran Church or Agrace Hospice.