Jeanette A. Bemis
February 12, 1926 - January 7, 1014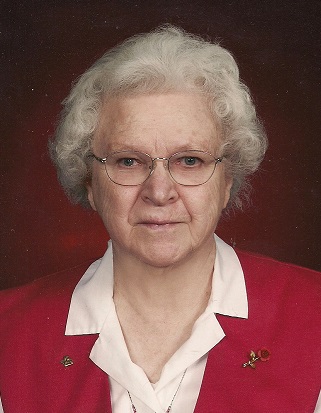 Jeanette A. Bemis, 87, of Janesville passed away on Tuesday, January 7, 2014 at Cedar Crest Health Center. Jeanette was born February 12, 1926 in Albert Lea, MN, the daughter of Nels and Meta Maria (Peterson) Sorenson. She was formerly employed by the Register of Deeds in Albert Lea. She attended the University of Sioux Falls and the taught school in North Dakota. She came to Janesville to be the Director of Christian Education at First Baptist Church later working for the American Baptist Convention traveling to nine states regarding the church's Christian Education programs. Jeanette later taught school at Clinton, WI and 5th grade at Roosevelt and Jackson schools in Janesville until her marriage to Orris O. Bemis on February 14, 1965. Jeanette was a member of First Baptist Church.
Jeanette Bemis is survived by her step-son, Dennis Lee (Carmelita) Bemis of Rockford, IL, 1 step-granddaughter, Penny Lyn Bemis, 1 brother, 1 special niece, Karen Hyland of Rochester, MN and her special friend, Betty Clouse. She was preceded in death by her husband, Orris Bemis on August 7, 2012. Her parents and 12 brothers and sisters also preceded her in death.
Funeral services will be at 11 a.m. Saturday, January 11, 2014 at First Baptist Church, 3414 Woodhall Drive, Janesville. Rev. Jerry Amstutz will officiate. Visitation will be at the church from 10 to 11 a.m. Saturday. Burial will be in Milton Lawns Memorial Park. Henke-Clarson Funeral Home is assisting the family.