Jeanette B. Taylor and George A. Taylor
-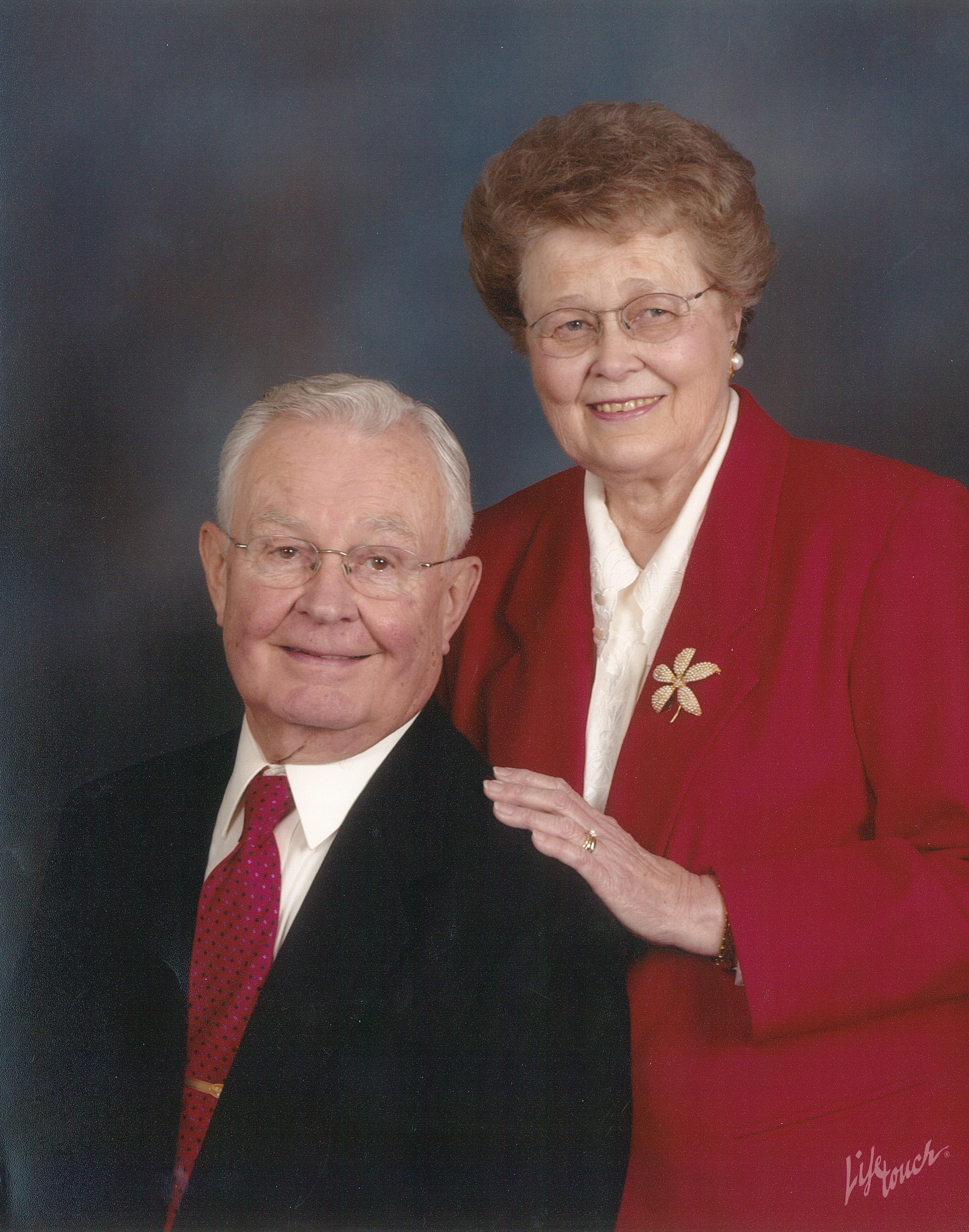 At 87 years, Jeanette B. Taylor, of Janesville, WI from her home, went to be with her Lord and Savior Jesus Christ to her eternal home on August 26, 2018, with the care of her family, Agrace Hospice and Full Circle Care Services. Jeanette was born in Janesville on May 26, 1931. She grew up in Janesville and graduated from Janesville High School in 1949. She graduated from Madison College Accounting and Secretarial School with high honors. She married her "Sweet heart," George A. Taylor on December 26, 1951.
Jeanette was employed by Ossit Church Furniture Company and worked for ministers at First Lutheran Church until she became Executive Secretary for her dear neighbor who began Ozburn Corporation, now Janesville Group. She, with her husband, were members of the Janesville Moose Lodge, First Lutheran Church, the Janesville Swingin Squares, Beloit Round Dance Club and the Turtle Creek Navy Club. Together they traveled the world with friends. They both volunteered at Echo. They enjoyed camping and canoeing. Jeanette also quilted skillfully.
Preceding her in death, are her father and mother, Lee and Ruth (Jensen) Bowlus. Surviving are their daughters, Lynn (Dale) Klitzke and Lois (Steve) Graham; their grandchildren, Sarah Rogers, David, Jennifer, Jonathan, Joshua and Michelle Graham; their great-grandchildren, Michael and Dominic Klitzke.
At 89 years, George A. Taylor, of Janesville, WI went to be with his Lord from his home on September 1st 2018. George was born in Burlington Wisconsin on September 7, 1928, grew up in Silver Lake and attended Lane Tech in Chicago before he graduated from Janesville High School in 1947. He attended Milton College and University of Wisconsin Madison before entering the U.S. Air Force during the Korean War. He served 18 months in Japan as a radar instructor and was a Sgt – Airman First Class. While in the service, he married his loving wife, Jeanette B. Taylor.
George was a Senior Control Design Engineer at Giddings and Lewis later known as Gilman Assembly Automation in Janesville. He was a life-member of Kienow-Hilt V.F.W. Post # 1621. He also blessed his family with handmade furniture. He is considered as a loving father, handyman, inventor, feeder of birds and quick of whit. He donated blood to the American Red Cross for decades. He enjoyed golfing and a special trip with the Vets Roll to Washington D.C. in 2011. George and Jeanette will be dearly missed but we know we will see them again.
Preceding him in death are his parents, John and Frances (Luckfield) Taylor and step-mother Alda Taylor, his darling wife Jeanette (Bowlus) Taylor, his sister Phyllis (Taylor) Sheehan and brother Frank (Warren) Taylor [Purple Heart Recipient]. Surviving are his half-sister Donna (Taylor) Jones, sister-in-law Donna (Peck) Taylor and many nieces and nephews.
Funeral services will be at First Lutheran Church, 612 North Randall Ave. on September 15th at 10 AM. Rev. James Johnson will officiate. The burial will immediately follow at Oak Hill Cemetery with military rites conducted by Kienow-Hilt V.F.W. Post # 1621. The family will meet friends in the church fellowship hall for a time of visiting and a luncheon after the services at the cemetery. In lieu of flowers, donations may be made to Agrace Hospice, Full Circle Care Services, Salvation Army or St. Elizabeth's Nursing Home in Janesville. The Taylor family is being wonderfully assisted by Henke-Clarson Funeral Home.