John Alan Pagel
April 22, 1952 - August 8, 2013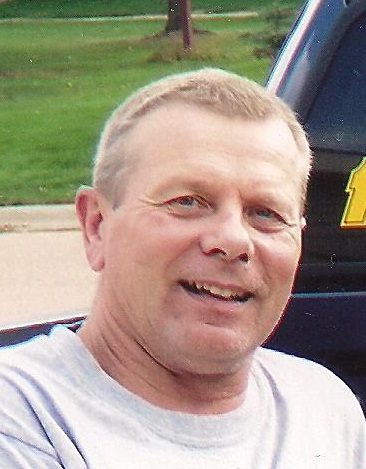 John Alan Pagel, 61, of Janesville passed away on Thursday, August 8, 2013 at his home surrounded by his loving family. John was born April 22,1952 at Elkhorn, WI, the son of Marvin and Marjorie (Hurdis) Pagel. He graduated from Whitewater High School in 1971. John married DeAnna Jacobson on July 2, 1986 in Janesville. He was employed as overhaul coordinator by Trade Wind International U.S.A. John enjoyed fishing, hunting, gardening, cooking, canning, playing video games on line and participating in fantasy football. He always looked forward to the hunting and fishing trips in northern Wisconsin with his son, Brian, brother-in-law, Dan and nephew, John. Above all else, John enjoyed his time with the loves of his life, his wife, DeAnna, his children and his grandchildren.
Surviving are his wife, DeAnna, his son, Brian (Shaun) Pagel, his daughters, Anamarie (Andy) Moore, Amanda (Mike) Valadez, his 5 grandchildren, Jonathan, Rylan, Julianna, Nolan, Jessalyn, his father, Marvin Pagel, his brothers, Jim Pagel and Roger Pagel, his sister, Sharon Taylor, several nieces, nephews and many friends. His mother preceded him in death.
"A special thanks to the UW Hospital Transplant Team and to Agrace Hospice for all of their kind care to John and his family."
A memorial service will be held at 6 p.m. Monday, August 12, 2013 at Henke-Clarson Funeral Home, 1010 N. Wright Rd., Janesville to be officiated by Major Paul Moore. Visitation will be from 4 to 6 p.m. Monday at Henke-Clarson Funeral Home.