John W. Codman
August 30, 1931 - March 18,2012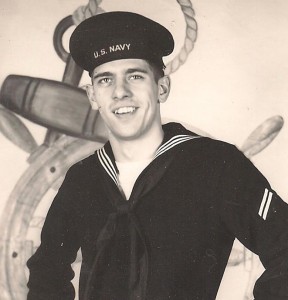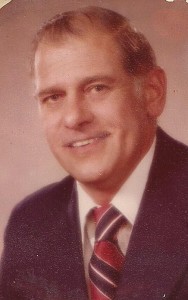 John W. Codman, 80, of Janesville died Sunday, March 18, 2012 at Mercy Hospital & Trauma Center. John was born in Janesville on August 30, 1931, the son of Winifred and Ada (Walklin) Codman. He graduated from Janesville High School and served in the Navy from October 29, 1950 to August 26, 1954. John was employed as a meat cutter from 1944 to 1969. He worked in sales for Gardner Baking Company until 1982 and then owned and operated J.C. Carpet Cleaning until retiring in 1990. John married Donna Dahl in 1956 and later married Lyda Mae Thompson in 1976. He was a member of Kienow-Hilt V.F.W. Post # 1621, the DAV and was a former member of Moose Lodge # 197.
Surviving are his wife, Lyda, 3 children, Dawn (Tim) Hatlevig of Katon, GA, Christine ( Peter) Kelly of Monroe, Bradley Codman of Katon, GA, 7 stepchildren, Cheryl Thibedeau of Texas, Loretta (Bill) Melichar of Edgerton, James Carr of Bozeman, Montana, Stuart Carr of Kissimmee, FL, Debra Carr of Madison, John (Donna) Carr and Lisa Trumpy both of Janesville, numerous grandchildren, great-grandchildren and his former wife, Donna Codman. He was preceded in death by his parents, his sister, Joan and a step-son, Dennis Carr.
Private family services will be held Friday at Henke-Clarson Funeral Home, 1010 N. Wright Rd., Janesville. Interment will be private at Oak Hill Cemetery.