Judith Marie Smith
September 27, 1940 - November 29, 2011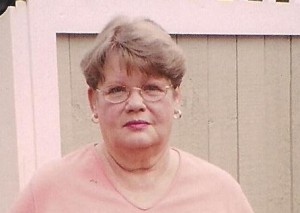 Judith Marie Smith of Janesville, WI died Tuesday, November 29, 2011 at St. Elizabeth Nursing Home in Janesville. She was 71. Judy was the daughter of Evan and Edna Chambers of Monroe, WI. She was born on September 27, 1940 and graduated from Monroe High School in 1958. Judy worked for Swiss Colony in Monroe before marrying James Smith of Janesville on September 30, 1960. Judy and her husband raised three children, a daughter, Christine (Scott) Smith-Breckling of Milton, WI, two sons, Barry (Amy) Smith of Colorado Springs. CO and Michael (Dana) Smith of Dubuque, IA. Judy loved children and for several years, cared for three young girls in her home. She and her husband traveled throughout the country following his retirement from teaching. She enjoyed cooking, reading novels and sharing time with her family.
In addition to her husband and children, Judy is survived by five grandchildren, Mande Zierath and Max Zierath both of Milton, WI, Nathan, Brady Smith both of Colorado Springs, CO and Evan Smith of Dubuque, IA. She was preceded in death by her parents, a younger sister, Lynn and her older brother, Vick.
"A special thanks to the staff at St. Elizabeth Nursing Home for the care they gave to Judy during her stay there."
A memorial gathering will be held from 12:30 to 2:00 p.m. Saturday at Henke-Clarson Funeral Home, 1010 N. Wright Rd., Janesville. Private family services will be held and burial will be in Twin Grove Cemetery, Juda, WI where her parents and grandparents are buried. www.henkeclarson.com.