Judith May Brenneka
April 24, 1962 - November 28, 2014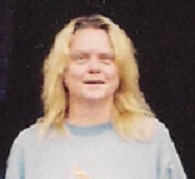 Judith May Brenneka, 52, of Janesville/Beloit passed away Friday, November 28, 2014 at Agrace Center for Hospice and Palliative Care, Janesville following a courageous battle with cancer. Judith was born in Edgerton on April 24, 1962, the daughter of Elmer and Carolyn (Wakefield) Brenneka. She graduated from the C.N.A. program at Blackhawk Technical College and was employed for over 10 years by Cozy Lil Acres in Janesville until her health failed. Judith loved the outdoors, animals and especially enjoyed horseback riding.
Surviving are her mother, Carolyn Brenneka of Janesville, 2 sisters, Katherine (Michael) Cass of Beloit with whom Judith resided after her health failed, Glenis Goth of Janesville, 2 nieces, 2 nephews, 5 great-nieces and her special friend, Harold Hemmer. She was preceded in death by her father, Elmer Brenneka and her grandparents.
A memorial service will be at 2 p.m. Thursday, December 4, 2014 at Henke-Clarson Funeral Home, Janesville with entombment in Milton Lawns Memorial Park Mausoleum. Visitation will be from 1 to 2 p.m. Thursday at Henke-Clarson Funeral Home.