Judith R. "Judy" Manthey
February 1, 1938 - February 18, 2017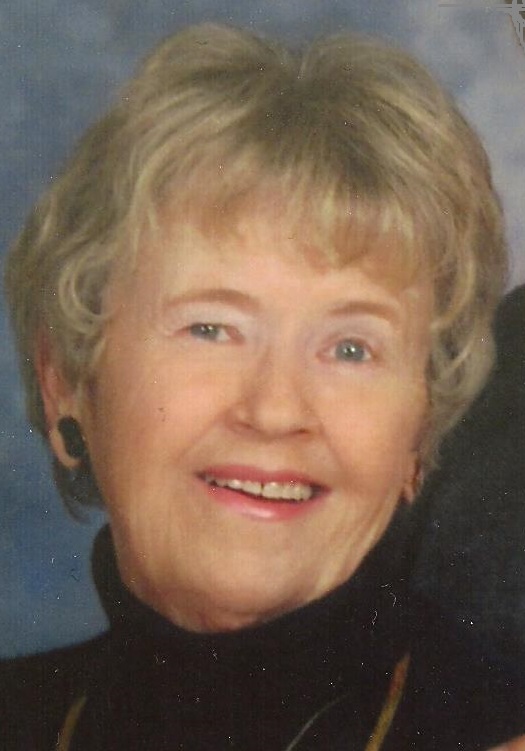 Judith R. "Judy" Manthey, 79, of Janesville died at her home on February 18, 2017 surrounded by her family after a tough battle with cancer. Judy was born in Edgerton on February 1, 1938, the 2nd child of eight of John and Marie (Fiedler) Murphy. She grew up in Milton Junction, attended Milton Junction grade school and graduated from Milton Union High School in 1956. She attended UW-Whitewater for 2 years. Judy married William Manthey on September 29, 1962 at St. Mary Catholic Church in Milton. The marriage resulted in two sons, Peter and Paul. Judy was a member of St. John Vianney Roman Catholic Church. She taught 3rd grade CCD and confirmation classes for several years. Judy was formerly employed by Merchants and Savings Bank, Bostwick's Department Store and Fair Lady Bridal Shoppe. She looked forward to golf and vacation trips with friends. The 4th of July parade in Milton was on the top of her list for over 60 years. Judy enjoyed many hours taking care of her flowers and spending time on the family pontoon boat. Decorating her home for Halloween and Christmas was always a joy so Miss Judy and the wonderful neighbors could enjoy it. She enjoyed attending many PGA golf events around the country as well as the GMO every year it was played at Brown Deer Park Golf Course. One of the things she always wanted to do was play at Brown Deer Park Golf Course which she did two years ago. Judy in her middle aged years was an avid bowler, one year winning the Janesville City championship. For many years trips with her husband Bill were taken to Laughlin, NV from mid February until the end of March where she met many people watching the Badgers when they played in the basketball tournament. Betting a $5.00 two team parley daily and cheering on teams was a must. Most of the time was spent relaxing, golfing, sitting around the pool and spending time along the Colorado River with special friends. She also enjoyed spending time at Wisconsin Dells and Geneva Lakes watching the family greyhounds race which later became house pets, her so called grandchildren; Angel, Emily, Fame, Penguin and Willie. Her trade mark was a glass of beer with ice at 5:00 p.m. It was in her basement barber shop ( a stool) that she cut Bill, Pete and Paul's hair for 50 years and finally hung up the scissors this past November as her health failed.
Judy Manthey is survived by her husband of 54 years, Bill, two sons, Peter of Milton and Paul of Janesville, three sisters, Donna Farrington of West Allis, Sue (Bill) Scherwitz and Mary (Jim) Quade both of Milton, one brother, Bob (Bonnie) Murphy of Milton, brothers and sisters in law, Jack Manthey, Larry Manthey, Bruce (Cheri) Manthey, Kathy (Don) Quarterman all of Janesville and Wayne (Bonnie) Manthey of Valrico, FL as well as her many nieces, nephews, great-nieces and great nephews all of whom she loved dearly. In addition to her parents, she was preceded in death by two sisters, Nola Reilly and Anne Marie Murphy and one brother, Greg Murphy.
"A special thank you to Agrace Hospice. St. Mary's Janesville and St. Mary's Madison Hospitals for the wonderful care they gave to Judy."
A Mass of Christian Burial will be at 11 a.m. Thursday, February 23, 2017 at St. John Vianney Roman Catholic Church, Janesville. Rev. Paul Ugo Arinze will preside. Burial will be in St. Mary Catholic Cemetery, Milton. Visitations will be from 4:30 to 7 p.m. Wednesday, February 22nd at Henke-Clarson Funeral Home, 1010 N. Wright rd., Janesville and at the Church on Thursday from 10 a.m. until 11 a.m. A summer memorial/ party will be planned for a later date. Memorials be given to the organization of the donor's choice. Henke-Clarson Funeral Home. (608-741-1713).