June Arlene Heagney
June 11, 1930 - january 4, 2015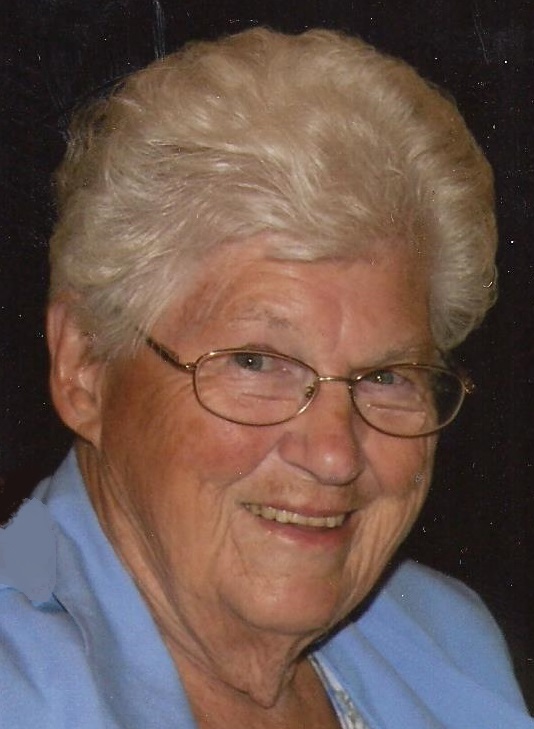 June Arlene Heagney, 84, of Clinton, WI passed away at her home on Sunday, January 4, 2015. June was born in Jackson county, WI on June 11, 1930, the daughter of George and Zylphia (Barr) West. She graduated from Hixton, WI High School. June married Eugene Heagney on June 4, 1949. Following Eugene's death in 1983, June attended Black Hawk Technical College where she completed the Certified Nursing Assistant classes. She was employed by Rock Haven Nursing Home until she retired. June attended the Clinton Presbyterian Church.
June is survived by 7 children, Mary (Tim) Howard of Janesville, Dave (Joette) Heagney of Deerfield, WI, Susan (Tom) Quall and Nancy Heagney both of Janesville, Lori (Tim) Pfeiffer of Clinton, John (Beverly) Heagney and Lisa (Randy) Kalish both of Janesville, 16 grandchildren, 16 great-grandchildren, 1 great-great-grandchild, 1 brother, Cecil West, a sister-in-law, Alice (Lawrence) Loveland, numerous nieces and nephews. In addition to her husband and parents, June was preceded in death by a daughter, Linda Heagney, 1 grandchild, 2 brothers and 3 sisters.
Funeral services will be at 2:15 p.m. Thursday, January 8, 2015 at Milton Lawns Memorial Park Chapel, 2200 Milton Avenue, Janesville, Pastor Bill Ingersoll will officiate. Burial will be in Milton Lawns Memorial Park. Visitations will be from 5 to 7 p.m. Wednesday, January 7th at Henke-Clarson Funeral Home, Janesville and at Milton Lawns Chapel from 1:30 p.m. until the service time Thursday. Henke-Clarson Funeral Home is assisting the family.