June Elizabeth Crank
June 9, 1930 - July 13, 2017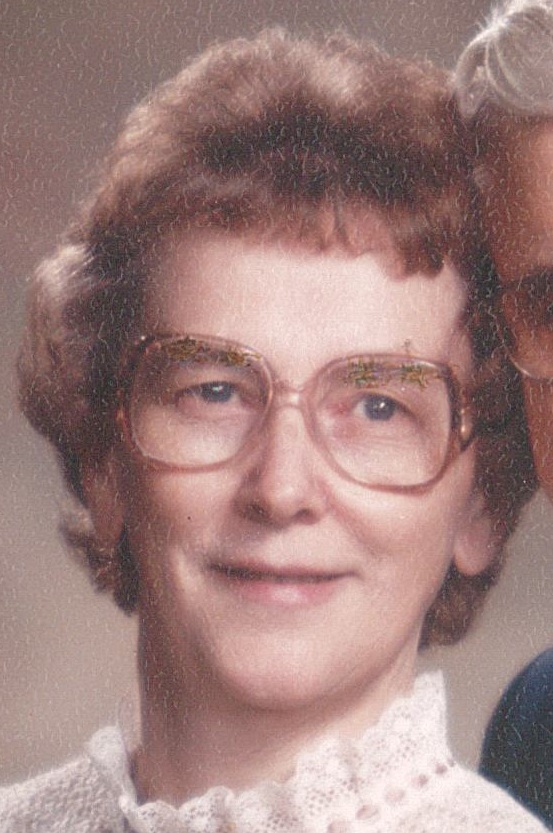 June Elizabeth Crank, age 87, a Janesville resident since 1959 died on Thursday, July 13, 2017 at Huntington Place Memory Care. June was born on June 9, 1930 in Wilson, St. Croix County, WI, the daughter of Ivan and Theoline (Windom) Hemminger. She married John Bernard Crank Jr. on April 23, 1949 in Cornell, WI. June was a member of Peace Evangelical Lutheran Church and its Ladies Aid, was a volunteer for Mercy Hospital, especially at the Castaways Store, enjoyed crocheting, doing ceramics, gardening, camping and had been a 4-H leader. She served on the Rock Township Election Board for many years..
June Crank is survived by four children, Carol (Greg) Williams, Gary (Linda) Crank, Diana (John) McCumber, Kathie (Raymond) Taylor all of Janesville, eight grandchildren, 19 great-grandchildren and two great-great grandchildren. She was preceded in death by her husband, John B. Crank Jr. on March 24, 2015. She was also preceded in death by a son, Milton Crank, her parents, one brother and two sisters.
Funeral services will be at 11 a.m. Tuesday, July 18, 2017 at Peace Evangelical Lutheran Church, 1550 South Osborne Avenue, Janesville. Rev. Richard W. Lehmann will officiate. Burial will follow in Town of Rock Cemetery. Visitation will be at the Church from 10 to 11 a.m. Tuesday. The family is being assisted by Henke-Clarson Funeral Home.