June Marie Lehr
December 12, 1934 - December 4, 2017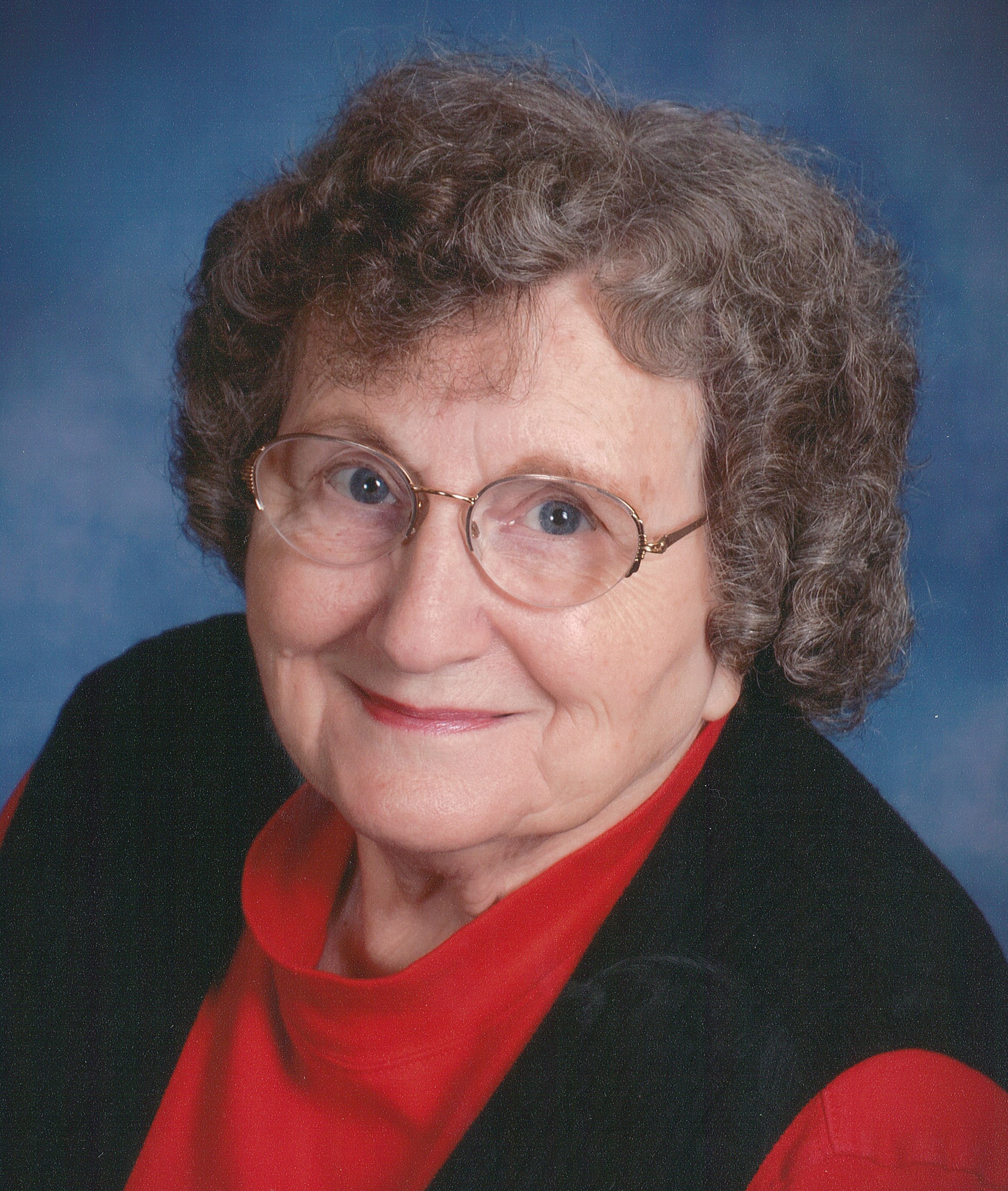 June Marie Lehr, 82, of Janesville died Monday, December 4, 2017 at St. Elizabeth Nursing Home. June was born in Janesville on December 12, 1934, the daughter of Clair and Lela (Ovitz) McKnight. She graduated from Janesville High School and furthered her education with classes at U-Rock. She married Richard L. Lehr on December 31, 1953. June enjoyed being a wife and mother and was also employed as a secretary at Parker Pen Company, Hillcrest Elementary School and Parker High School where she was also a certified special education aide. June was an active member of Cargill United Methodist Church where she was a Bible Study Leader.
June's survivors include sons, Ronald (Janice) Lehr, Steven (Jean) Lehr, Gerald (Diane) Lehr, Thomas (Cindy) Lehr, daughter, Marilee (Hesiquio) Torres, son-in-law, David Beck, grandchildren, Jonathan (Megan) Lehr, Jeffrey (Jenny) Lehr, Elizabeth Lehr, Timothy (Lindsey) Lehr, Kevin (Caitlin) Lehr, Gregory Lehr, Mitchell Lehr, Daniel Lehr, Hannah Lehr, Benjamin Lehr, Donald Lehr, Joshua Torres, Rita (Ryan) Staples, Matthew (Megan) Webb, Melissa (Jason Sorenson) Mair, great-grandchildren, Mason Lehr, Hunter Lehr, Morgan and Merlin Webb, Jaden Mair and Isabella Sorenson, sister, Julia "Judy" Richardson, brother-in-law, Bernard Richardson, sisters-in-law Patricia (Lehr) Ampe, Carol (Lehr) Scheele, nieces, nephews and numerous friends. She was preceded in death by her husband of 45 years, Richard L. Lehr on March 27, 1999. She was also predeceased by her father, Clair McKnight, her mother, Lela McKnight Walker, her daughter, Kathleen Beck and her sister -in-law, Betty I. Willing.
"A special thanks to St. Elizabeth Nursing Home, Mercy Hospice and BrightStar Healthcare for the outstanding care June received."
Visitation will be held on Monday, December 11, 2017 from 10 to 11 :30 a.m. at Cargill United Methodist Church, 2000 Wesley Avenue with funeral services to follow at 11:30 a.m. Monday at the church. Rev. Susan Lockman will officiate. Burial will be in Oak Hill Cemetery. Memorials may be made to Cargill United Methodist Church or ECHO. The family is being assisted by Henke-Clarson Funeral Home.