Karen L. Lackey
September 16, 1942 - September 26, 2018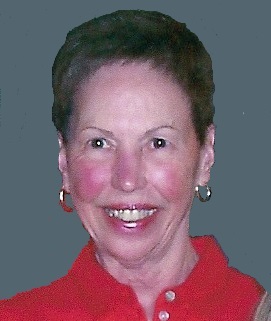 Karen L. Lackey, age 76, of Janesville, WI passed away Wednesday, September 26, 2018 at SSM Health St. Mary's Janesville Hospital of complications of unexpected health issues. Karen was born on September 16, 1942 in Dixon, IL, the daughter of Harvey and Eula (Ash) Seybert. She graduated from Amboy, IL High School in 1960 where she had four years of perfect attendance. Upon graduation, she became the secretary to the president of the Dixon National Bank, a position she held until she married Thomas R. Lackey on October 3, 1974. After the marriage, she became a resident of Janesville and became the secretary to the president of First National Bank (Chase Bank), a position she held for over 20 years. Prior to retiring, she was the secretary to Janesville Public Schools Superintendent Tom Everts for several years. In earlier years, Karen enjoyed hunting, fishing and snowmobiling with her husband, Tom. Karen was a people person who enjoyed visiting with anyone and more recently enjoyed visiting with residents of assisted living facilities. Her smile was her greatest asset.
Survivors include her husband, Tom Lackey, children, Tina M. Tillery and Michael (Julie Frank) Lackey, grandchildren, Leah Tillery, Hunter Tillery, Cloe Tillery, her sister, Judy Milano, niece and nephews, Ken (Sherry) Diehl, Denny Diehl, Tami (Tim) Flessner and Randy (Jennifer) Diehl as well as many cherished great-nieces and great-nephews. In addition to her parents, she was preceded in death by her brother-in-law, Robert Milano.
A visitation for Karen will be held from 10 a.m. to Noon Monday, October,1, 2018 at Henke-Clarson Funeral Home, 1010 N. Wright Road, Janesville. Funeral services will follow at Noon Monday at Henke-Clarson Funeral Home with Pastor James Johnson officiating. Burial will follow in Oak Hill Cemetery.