Kathleen Emma Cowan
September 16, 1918 - June 29, 2017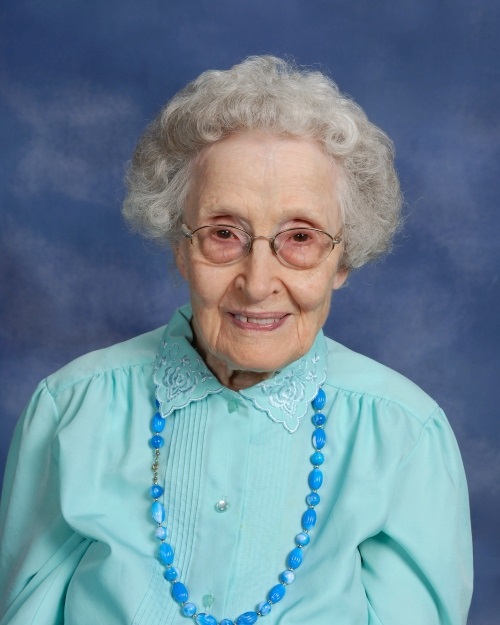 Kathleen Emma Cowan, age 98, of Janesville died Thursday, June 29, 2017 at Cedar Crest Health Center where she had resided for several years.. Kathleen was born on September 16, 1918 in Eldon, IA, the daughter of Edgar and Eula (McClure) Hastings. She graduated from Minnesota Bible College, Minneapolis, MN with a bachelor of arts degree. On June 2, 1943, Kathleen married Grant L. Cowan in the Chapel at Minnesota Bible College. She was formerly employed as an administrative assistant by the Rock County Health Department Visiting Nurses. Kathleen was a longtime member of Roxbury Church of Christ where she had been active in the Dorcas Circle, the Lydia Bible Study group, the Hannah Bible Fellowship and had played piano and organ on numerous occasions. She had also been active in the Retired & Senior Volunteer Program.
Kathleen is survived by nieces and nephews, Lynn Roseberry, Mark Roseberry, Beth Eileen Reynolds, Mark Stelse, Mary Dahl, Judy Peters and Peggy Moseley as well as her brother-in-law and sister-in-law, Howard and Patricia Cowan. She was preceded in death by her husband, Grant Cowan in January, 1990 and was also preceded in death by her parents, her twin sister, Eileen Humphrey, her sister, Margaret Virginia Roseberry, her step-father, Ernest Harris and a nephew, Richard Cowan.
Funeral services will be at 11 a.m. Monday, July 3, 2017 at Roxbury Church of Christ, 2103 Roxbury Road, Janesville with Pastor Jon Grice officiating. Burial will be in Maple Grove Cemetery, Orfordville. Visitation will be from 10 to 11 a.m. Monday at the Church. Memorials maybe made to Roxbury Church of Christ. The family is being assisted by Henke-Clarson Funeral Home.