Kathleen Jean Bonebright
March 25, 1942 - September 19, 2013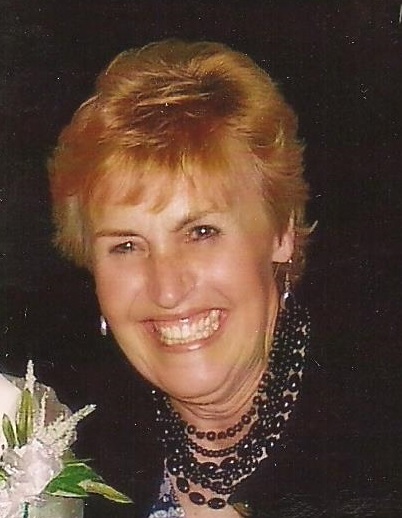 Kathleen Jean Bonebright, 71, of Janesville passed away Thursday, September 19, 2013 at Mercy Hospital & Trauma Center. She was born in Janesville on March 25, 1942, the daughter of Warren and Ruth (Pautsch) Brown. She graduated from Janesville High School and was married to Edward Bonebright from 1961 to 2005. Kathleen was employed as a secretary by the Clinton School District until she retired in 2008. She was very active in the Red Hat Society. Kathleen was of the Catholic faith and had attended St. Patrick's Catholic Church.
She is survived by four children, Ron (Tina)of Roscoe, IL, Robert (Laura) of Stoughton, WI, Carol (Todd) Martin of Bullhead, AZ, Ruth Ann (Greg) Schlagel of Moses Lake, WA, one brother, Francis Brown of Saginaw, TX, eight grandchildren, Jacob and Jeremy Bonebright, Madi and Zack Bonebright, Jason, Kylee, Devan and Kennady Schlagel. In addition to her parents, she was preceded in death by her sister, Phyllis.
Funeral services will be held at 2:00 p.m. Tuesday, September 24, 2013 at Henke-Clarson Funeral Home, 1010 N. Wright Rd., Janesville with Father James Kuhn officiating. Entombment will be in Milton Lawns Memorial Park Mausoleum. Visitation will be from Noon to 2:00 p.m. Tuesday at Henke-Clarson Funeral Home.