Kay M. Heilman
September 1, 1938 - June 7, 2012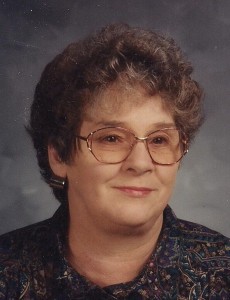 Kay M. Heilman, 73, of Janesville passed away surrounded by her family on Thursday, June 7, 2012 following a valiant battle with cancer. Kay was born in Edgerton on September 1, 1938, the daughter of Ralph and Evelyn (Tyler) Arnold. She graduated from Milton Union High School, class of 1955 and in 1957 from Whitewater State College (University of Wisconsin-Whitewater). Kay married Robert H. Heilman on August 11, 1962. She taught in the Forrest Academy School district, 6th and 7th grade at the Johnstown Community School, special needs children at Glen Oaks School and prior to retiring served as a teachers aid at Edison Junior High School in Janesville. Kay enjoyed playing euchre with her friends over the past 40 years and since retiring enjoyed traveling with Bob, friends and Ashton Tours. She also enjoyed going out to eat with her many special friends.
Kay's family wishes to thank her many special friends for all of their support and kindness.
Surviving are her three children, Michelle (Larry) Buhrow and Steven (Beth) Heilman both of Janesville, John (Ronda) Heilman of Roscoe, IL, six grandchildren, Logan, Laura, Emily, Olivia, Taylor, Benjamin, one great-granddaughter, Charlotte, two brothers, Wayland Arnold of Janesville, Douglas (Joan) Arnold of Milton, one sister, Sally Barwick of Janesville and one sister-in-law, Barbara Heilman of Janesville. She was preceded in death by her husband, Robert Heilman on August 5, 2009. Her parents also preceded her in death.
Funeral services will be at 11 a.m. Monday, June 11, 2012 at Henke-Clarson Funeral Home, 1010 N. Wright Rd., Janesville. Pastor Nathan Crandall will officiate. Burial will be in Emerald Grove Cemetery. Visitation will be from 1 to 4 p.m. Sunday, June 10th at Henke-Clarson Funeral Home. www.henkeclarson.com.