Keith H. Stubbendick
August 5, 1933 - June 7, 2013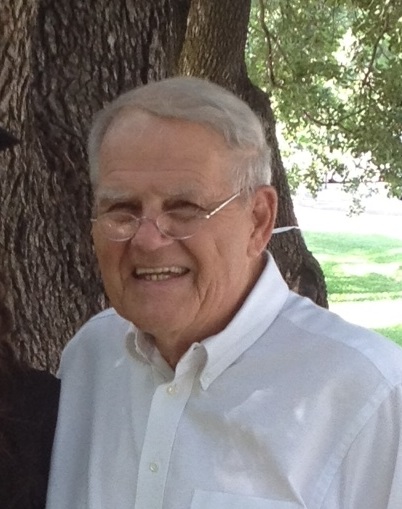 Keith H. Stubbendick
Keith H. Stubbendick died on June 7, 2013 at home after a dignified battle with cancer. His keen wit and sense of humor were gifts he gave back to his family right to the end.Keith was born to Alfred & Ethel (Speth) Stubbendick on August 5, 1933 in Belmont, WI. He grew up in the Milton area and attended school with the Class of 1951. He proudly served his country in the US Air Force from 1951-1955 including being stationed in post-war Europe. On September 20, 1952, he was married to Marilyn Chatfield in Milton Junction. They joyously celebrated their 60th anniversary last year with their 3 children, several grandchildren and other family members. Keith drove truck for much of his working years, early with Chambers & Owen in Janesville and later with Schneider Transport of Green Bay. He and Marilyn worked and lived in Milton, Janesville, and Poynette for many years before retiring to Sebring and Palmetto, FL. They returned to Janesville in 2007.Keith lost his mother at a very young age and his family and extended family were always special to him. He immensely enjoyed his role as Grandpa and shared a special and unique bond with each of his grandchildren and they with him. He delighted in being around the liveliness and joy of the next generation with his great-grandchildren. Keith remained always ever curious and was a voracious reader. He amazed his family at the volume, speed and retention of what he read. He and Marilyn enjoyed frequent RV travels in retirement sharing their adventures with friends and family along the way. A meandering route and the road less traveled were always preferred. He loved to putz around in his yard, garage and workshop. He took such pride in refinishing oak furniture in particular and would diligently restore old furniture pieces for his family and enjoyed having them used once again.Keith was a caring, kind man who valued honesty, hard work and self-reliance. He never would forget a kindness shown to him but also had no time for anyone he perceived as "putting on airs" or deemed not trustworthy. He held a deep reverence for nature, all of Creation and often found the greatest peace when in the woods or by the water.
Keith will forever be loved and missed by his wife, Marilyn; by his children, Shirleen Seitz of Burlington, Keith A. (Bonnie) Stubbendick of La Crosse, Stephanie (Michael) Lacenski of Flower Mound, TX; by his grandchildren, Luke Benish, Maggie (Michael) Baumeister, Erin (Antoni) Apollo, Katie (Nick) Hayden, Joseph (Alyson) Stubbendick, Maria Stubbendick, Evan (fiancé Jordan) Lacenski and Emma Lacenski; and by his great-grandchildren, Carter, Sawyer and Walker Baumeister, Elise and Camille Apollo and soon expected Baby Hayden. Keith is further survived by his sister, Shirley Helgeson, Jefferson; brother, Jack (Alice) Stubbendick, Janesville; "brother and sister," John (Harriet) Trolinger, of San Diego, CA and Joen Matthews, of Poland, OH; sister-in-law, Donna Jean Campana, Little Egg Harbor, NJ; several nieces, nephews, cousins and special boyhood friend Neil Aiken. He was preceded in death by his parents, in-laws, Norman and Elizabeth Chatfield, Eileen Trolinger, brothers-in-law Ron Chatfield and Salvatore Campana many special uncles, aunts and cousins.
Memorials may be directed to a nature area or library of the donor's choice, or Agrace HospiceCare, 3001 W. Memorial Dr, Janesville, WI 53548. In accordance with Keith's long-standing wishes, he will be cremated and there will be no visitation or funeral. Graveside services will be held Sunday, June 23, 2013 at 1:00 p.m. in the Milton Junction Cemetery, North John Paul Road, Hwy Y, Milton, WI A Celebration of Life will follow from 2-4 p.m. At the Milton House, Hwy 26, Milton WI.