Kenneth Harold Bobzien
May 18, 1937 - August 15, 2012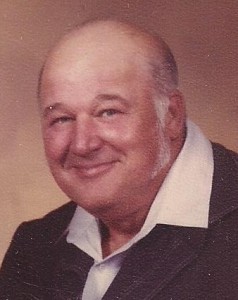 Kenneth Harold Bobzien, 75, of Janesville passed away on Wednesday, August 15, 2012 at Mercy Hospital & Trauma Center following a valiant battle with lung cancer.
Kenneth was born in Janesville on May 18, 1937, the son of Harold and Viola (Risch) Bobzien. He married Shirley Manthey on September 28, 1954. A life-long area resident, Kenneth was employed by Janesville Sand & Gravel Company for 15 years and then by the Rock County Highway Department for 33 years from which he retired. He was a member of St. Paul's Evangelical Lutheran Church.
Surviving are his wife, Shirley, five children, Tom Bobzien of Janesville, Lori (Dan) Terry of Janesville, Mike (Lisa) Bobzien of Decatur, IN, Karen (Matt) Nenneman of Orfordville, Bonnie (Brady) Papendorf of Beloit, 13 grandchildren, Matt (Kimberlee), Brice (Niki), Brent, Chad, Tyler, Brianne, Pat (Amy), Daniella (Patrick), Andy (Shannon), Jessica (Jim), Alissa (Rob), Shane and Cole, 18 great-grandchildren, one sister, Donna Atkinson of Beloit, his mother-in-law, Lucille Manthey, sisters-in-law, Donna Louison, Sue (Kerry) Michaels, brother-in-law, Terry (Lisa) Manthey, numerous nieces and nephews. He was preceded in death by his parents, one brother, Richard (Joyce) Bobzien and a brother-in-law, William Atkinson.
Kenneth's family wishes to thank Dr . Shekhani and his staff in the Mercy oncology department and the staff of the Mercy Special Care Unit for the wonderful care Ken received."
Visitation will be Monday, August 20, 2012 from 10 a.m. until 12 Noon at St. Paul's Evangelical Lutheran Church, 210 S. Ringold Street, Janesville. Funeral services will follow at Noon Monday at the Church with Pastor Daniel Decker officiating. Burial will be in Bethel Cemetery, Center Township. Memorials may be made to St. Paul's Evangelical Lutheran Church or the American Cancer Society. The family is being assisted by Henke-Clarson Funeral Home. www.henkeclarson.com.