Kevin David May
December 6, 1995 - December 16, 2014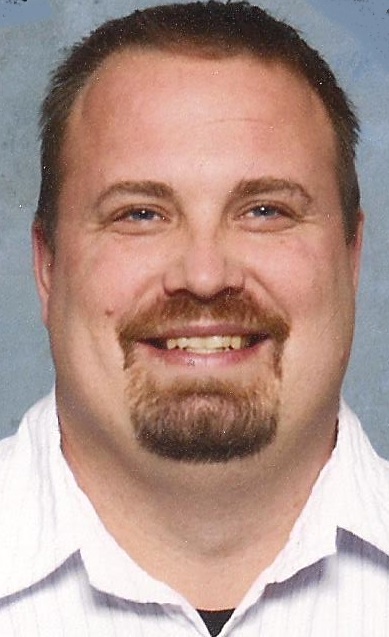 Kevin David May, age 38,of Janesville,WI passed away peacefully on Tuesday, December 16, 2014, at Gundersen Lutheran Hospital LaCrosse, WI. He was born December 6, 1976, in Prairie du Chien, to Patrick and Betty (Arnold) May. He was a 1995 graduate of Prairie du Chien High School.
He worked at United Alloy in Janesville. He was also a DJ, through which he showed his passion for music and his love of life. Kevin truly lived life to the fullest through simple pleasures; watching Hallmark movies with his mom and dad, hunting and fishing with his son, brothers, nieces and nephews, riding his motorcycle, and making fast friends with everyone he met.
Kevin had an uncanny ability to reach people in a deep and positive way using humor and compassion, always offering a quick joke and smile to anyone who needed it. He was a great listener, a friend that would do anything for you and had so much love for his family and friends. Kevin's final act of love and kindness was to give the gift of life through organ donation.
His grandparents, Harry and Pauline Arnold, Merlin May and Bernice May-Coorough preceded him in death. He is survived by his "little man", his son, Tyler; his parents, Patrick and Betty May; three brothers, Brian (Carolyn) May, Jason (Doretha) May and Jonathan (Jennifer) May; and many nieces and nephews. Family, friends and others whose lives were touched by Kevin are invited for visitation at Cargill United Methodist Church, 2000 Wesley Ave, Janesville, Wi, on Saturday, December 27th, 2014 from noon to 3:00pm; memorial services will begin at 3:00pm. Everyone is invited to reminisce, grieve, support each other and of course, celebrate Kevin's life—just as he would have wanted. The May family would like to encourage everyone to come casual and wear some of Kevin's favorite things like camouflage, Harley Davidson and Bears clothing. A small lunch will be served afterwards.
Memorial donations can be made at Associated Bank under Kevin May Benefit Fund. Henke-Clarson Funeral Home is assisting the family.