L.Thomas Caulfield
March 5, 1931 - June 15, 2015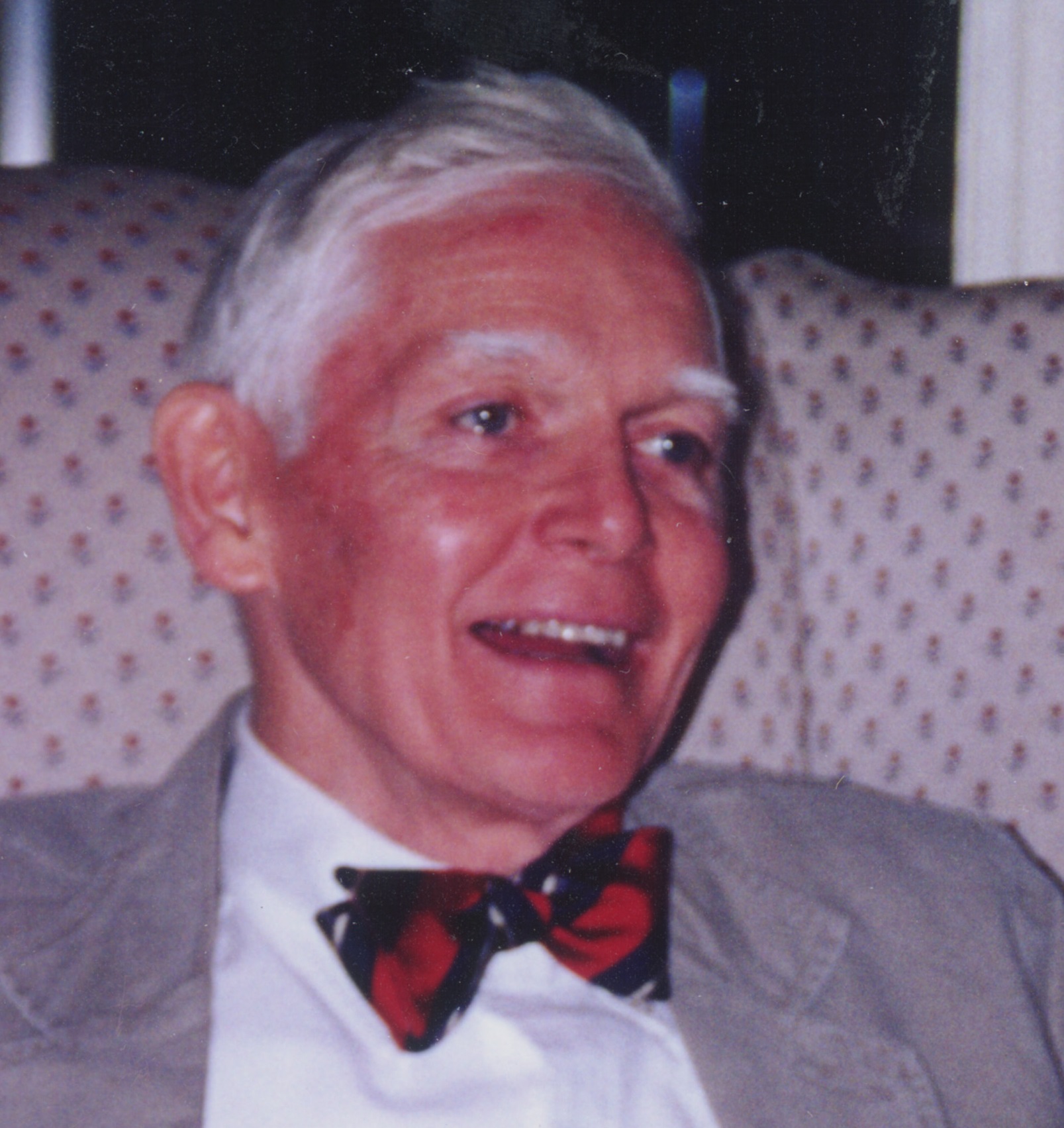 L. Thomas Caulfield was on born March 5, 1931, to L. Joseph and Olive Caulfield and grew up in Oak Park, Illinois.
He received his bachelor's degree from Iowa State College in 1953.
While in college he spent his summers in Northern Minnesota as a fishing guide.
He married Beverly J. Gould, whom he met in Ames, on August 29, 1953.
They had three children: Kevin of Minneapolis, Sean (Judith) of Chattanooga, Tennessee, and Megan of Chicago.
After spending three decades in the publishing business, he started with Beverly a magazine of their own, Systems User, aimed at those working with IBM mainframes. It ran from 1980 to 1990 and helped put the kids through college.
Tom was fond of dogs and raised four of them: a dachsund named Max, two Great Pyrennees, and Augie, a dackl to whom he was especially attached. Together they looked after Beverly when she had Parkinsons.
He was an active member of the Janesville Rotary Club and the Rock Prairie Presbyterian Church. He served on the Janesville School Board from 1974 to 1979.
In 2011 he was named a lifetime honorary member of the Delavan Lake Yacht Club, and though not an avid sailor himself, he enjoyed the company of those who were.
He was a member of the Alfa Romeo Owners Club of Wisconsin and helped create the annual hill climb at New Glarus, taking part in the 27th edition of the event this past May. He was also a member of the Automobile Club de l'Ouest and the VSC.
He was a founder of the Ferrari Club of America, and reputed to be one of the few people who could communicate in English with Luigi Chinetti.
From an early age he was attracted to all kinds of automobiles. He was fascinated by the problems of automotive engineering and had a keen interest in how those problems could be solved. He could be just as excited about the quirks of a Frazer Nash transmission as he was about the innovative brake system of a late model Bugatti. He enjoyed working on and restoring vintage sports cars and had a special fondness for Ferraris. He was an expert on the early 12-cylinder Colombo engine, and people would call from around the world seeking his advice.
He drove his cars at Blackhawk Farms during the vintage car meets and, while living near Boston, at Limerock and Bridgehampton. There were countless trips to Elkhart Lake, Wisconsin, with its bratwurst, sunshine, roaring engines, tight curves and long straights where vintage cars large and small could stretch their legs. More recently he took part in the Miller Mile events in Milwaukee, an old car and driver out for exercise.
He twice drove his 1951 Ferrari 212 berlinetta roundtrip from his home in Janesville to Manchester, Vermont to race (!) in the Mount Equinox hill climb. With this same car he won the Co-Chairmen's trophy at Pebble Beach in 1995. Just before the awards presentation, one of the techs charged with detailing the car was overheard to say "Hey, Jimmy, there are bugs in this grill!"
Although he never saw a European Grand Prix, he did drive his 225S barchetta through the streets of Monte Carlo, where the same car, driven by Eugenio Castelotti, finished second in the 1952 Grand Prix of Monaco.
He loved going to Retromobile as much for the kinship of fellow motor car enthusiasts as for the machines themselves, and attended once or twice with the respected title of "Journaliste" for The Cog.
He leaves behind two sons, a daughter, a daughter-in-law, close relatives in Texas, Alabama, Iowa, New England and abroad, many dear friends near and far, and countless memories of good days well spent. He was never one for half measures. In this life, he gave of himself all that he had.
Visitation will be held 2 to 4 p.m. on Sunday, June 21, 2015 at Henke-Clarson Funeral Home, Janesville, WI Funeral Service will be 11:00 a.m. Monday June 22, 2015 at Rock Prairie Presbyterian Church with Rev. Kathryn Craven officiating. Interment will be in Johnson Center Cemetery. Memorial can be sent to the Janesville Rotary Foundation, P.O. Box 301, Janesville, WI 53547-0301 Henke-Clarson Funeral Home (608)741-1713