LaKeta Hartman Benedict
April 18, 1936 - April 30, 2015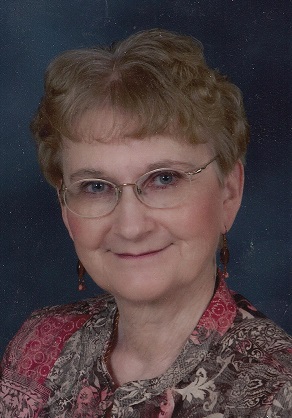 LaKeta Hartman Benedict age 79, of Evansville, WI, died Thursday April 30th, 2015 at Agrace Center in Janesville, WI. She was born April 18, 1936 in Winchester, TN, the daughter of Rev, Talmage and Ruby (Craven) Hartman.
She graduated from East Sr. High School, Nashville, TN. After graduation, she attended Vanderbilt Hospital School of Radiology in Nashville, TN. She worked as an X-Ray Technician at Miller Clinic, Nashville, TN. Her family moved to Bloomer, WI and she worked at the Bellin Hospital in Green Bay, WI. She married Edmund E. Benedict on January 11, 2958 at Emerald Grove, WI. LaKeta worked for the Beloit Public Library as the Circulation Assistant before she began raising their family. While raising their family, she helped her husband at the Red Shutters, a furniture stripping and refinishing business they owned. She later worked as a Home Health Aide. She then went to Blackhawk Technical College and received an associate degree in Nursing. LaKeta worked at Edgerton Memorial Hospital, Hospice and retired from nursing from the Evansville Manor Nursing Home in 1996.
LaKeta was an avid reader. She also had a passion for genealogy. She loved scrap booking, making cards, going to antique shops with Ed and gardening. She loved seeing her eight grandchildren grow and spending time with her five great grandchildren.
LaKeta is survived by one daughter Linda (Randy) Kleven and a son Mark (Kris) Benedict. Grandchildren Ashley, Casey and Cody Kleven; Colin and Evan Benedict; Adam, Melissa and Lindsey Mielke. Five great grandchildren and son-in-law Dan Mielke. She was preceded in death by her husband Ed, a son Michael, a daughter Michelle Mielke and her parents.
A memorial celebration of her life will be held at the Congregational United Church of Christ in Evansville, WI on May 9, 2015. The family will start greeting friends at 10am and the service will begin at 11am. Private burial will be at Emerald Grove Cemetery. Henke Clarson Funeral home is assisting the family.
A special thank you to the staff at Agrace Hospice and Evansville Manor for their wonderful care and support of LaKeta and the entire family.