Laverne I. Vollrath
September 27, 1927 - January 27, 2014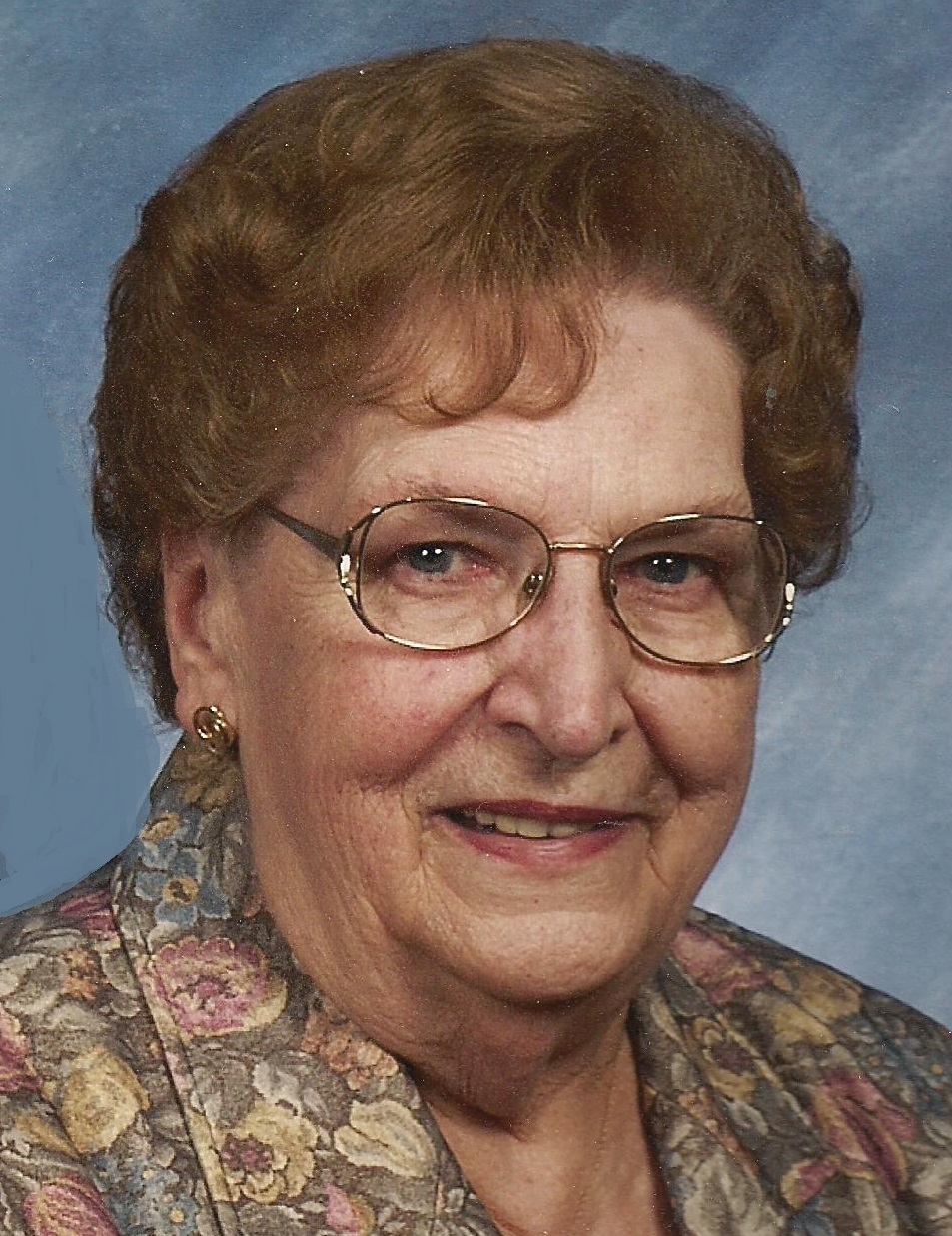 Laverne Irene Vollrath, 86, died on January 27th, 2014 at St. Mary's Hospital in Janesville, WI. Born on September 27, 1927, in Greenwood, WI, she was the daughter of the late Henry and Mary (Woepse) Horn. She attended Braun Settlement Grade School and graduated from Greenwood High School in 1945. After graduating from Eau Claire State Teacher's College, she taught grades 1 through 8 in a number of rural one room school houses. She married Verne E. Vollrath in Greenwood, WI on April 27,1951 and moved to Janesville in 1953 after Verne's discharge from the army. Laverne was a stay at home mother who lovingly raised three sons. After her children had gone to college, she expressed her creative talents making window displays at Anderson's Ladies Apparel, where she also did sales. Laverne and Verne greatly enjoyed travel, covering all 50 states and six continents. Annual family reunions throughout the U.S. and Canada were always special occasions. Laverne and Verne shared a passion for frequenting auctions, flea markets, and shops in pursuit of new treasures for their many collections. Laverne was deeply religious and contributed to many activities of her church, First Congregational United Church of Christ (UCC), including Bible study groups and working in the church office and at luncheons.
Laverne is survived by her husband of 62 years, Verne; her son David (Gwendolyn Mettetal) Vollrath, Mishawaka, IN; son Dennis (Judy) Vollrath, Seattle, WA; son Douglas (Kathan) Vollrath, Menlo Park, CA; grandchildren Alison, Andrea, Tessa, Matthew and Joanna; a brother, Lloyd Horn, of Greenwood, WI; and several nieces and nephews. She was preceded in death by her brothers Donald and Jerome. The family would like to thank the staff of Cedar Crest for their care and compassion, and also Millie, Jerry, and Laverne's other loving friends for their support and kindness.
Funeral services will be held Saturday, February 1st, 11:00 AM at the First Congregational Church in Janesville, WI, the Reverend Meg Shepherd officiating. Visitation will start at 10 AM. Graveside service and internment will be held at a later date in Greenwood, WI.
In lieu of flowers, the family requests that contributions be made to the Cedar Crest Christmas Fund or to the Memorial Fund of the First Congregational Church UCC. Henke-Clarson Funeral Home is assisting the family.