Leann R. Stluka (Johnson)
December 7, 1958 - November 18, 2014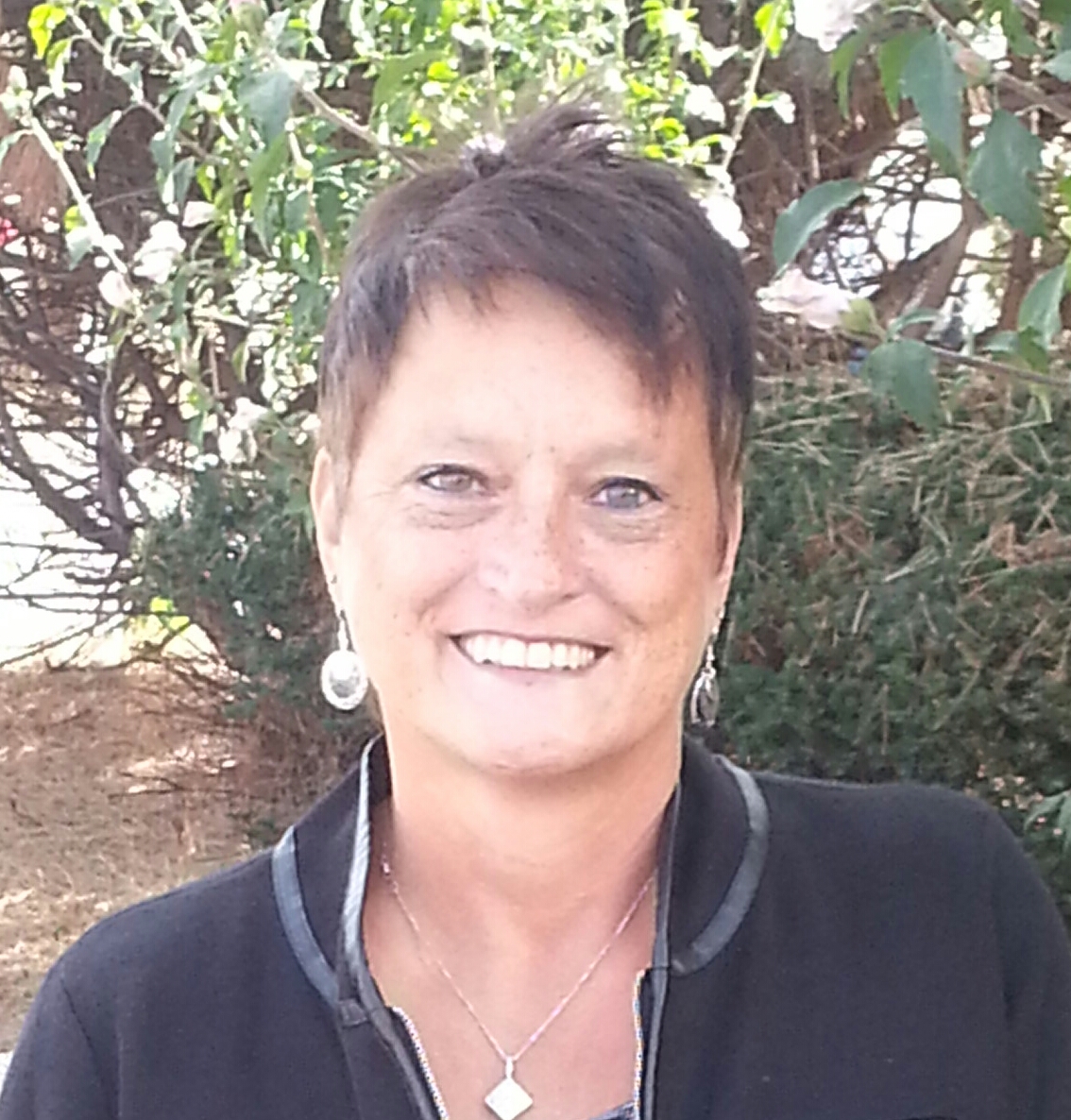 Leann R. Stluka (Johnson), 55, of Milton left this world to be with her maker on Tuesday, November 18, 2014 at Agrace Hospice after her 5 year battle with breast cancer. She was born on December 7, 1958 in Monroe, WI, the daughter of the late David Peterson and the late Mary (Kauk) Peterson. Leann grew up in Footville, WI with her 5 siblings on her parents farm. She was daddy's little helper and enjoyed spending time with her father who taught her how to fix things and drive the farm equipment. She was happiest when helping others, providing meals to the homeless shelter, most of all spending time in the outdoors. Leann was very involved with her church, Milton United Methodist.
Leann is survived by her soul mate of 20 years Bob Johnson and his mother Jeannette Johnson; her children Sarah (Eric Norton) Stluka and their children Hailee and Quinn, Wendy (Jerrod) Copus and their children Faith, Myah, Naomi and Brodie, Scott Stluka and his son Trevor; her siblings Mareejo (Bob) Seidemann, David Peterson, Karalyn (Keith) Simes, Janice Willger, Allen (Nancy) Peterson; several nieces, nephews, aunts, and cousins; her special fishing buddy Kathy Wagner; and her puppy dog Katie.
She was preceded in death by her first husband Richard Stluka and her special parents David and Kathryn Peterson.
We would like to thank Dr. Chitambar and the rest of the staff at Froedtert Hospital in Milwaukee for providing Leann encouragement and hope during her battle. We would also like to thank Agrace Hospice Care of Janesville, MD Anderson in Houston, Texas and the countless of others that provided her medical care during her fight. Finally, we would like to thank Pastor Steve and the rest of her church family at Milton United Methodist Church for their prayers and support.
Per Leann's request, the visitation will be held Saturday, November 22, 2014 at Milton United Methodist Church, 241 Northside Dr., Milton, WI 53563 from 9am to 12pm and the funeral services being held immediately following the visitation at 12pm. A meal will be provided by members of Milton United Methodist Church following the service. A private family burial will be held at Bethel Cemetery. All funeral arrangements are being made with Henke Clarson Funeral Home.
In lieu of flowers the family is requesting monetary donations be made, in her name, to Agrace Hospice, 2901 N. Wright Rd., Janesville, WI 53546 and Milton United Methodist Church, 241 Northside Dr., Milton, WI 53563.