Lenore (Boots) C. Heiden
- - March 17, 2017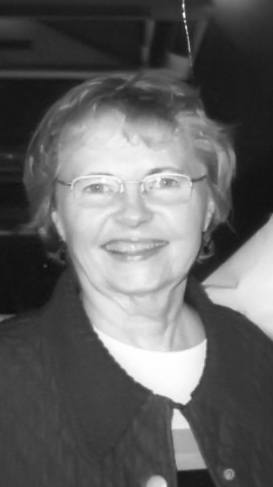 Lenore (Boots) C. Heiden (83) of Lake Geneva, WI passed away peacefully on March 17th, 2017 at Agrace Hospice in Janesville, WI after a short struggle with pancreatic cancer.
A lifelong Wisconsinite, she was born to Herman and Elsa Jennrich, grew up in Greendale, lived in Milwaukee and moved to Lake Geneva in 1999.
Lenore is survived by her only sibling, Robert (wife Ellen), daughter Denise (husband John), daughter Ann (husband Tom), granddaughter Hannah, and nieces Alison and Tamara.
She lived out her Christian faith by humbly serving others and served as Deacon at St. Luke's Lutheran Church in Greendale. Her faith was important to her, believing that one should live as St. Francis of Assisi's admonition, "Preach the Gospel ceaselessly and only, if necessary, use words."
Among her interests were travelling, writing poetry, and volunteering. Several of her poems were published nationally. She cruised on the Amazon River, in the Netherlands and around the Mediterranean Sea. At 65 she even whitewater rafted in Idaho. She also volunteered weekly at the Lake Geneva Public Library, called Bingo, planned holiday parties and made sure everyone received a birthday card at her apartment complex.
She will be missed for her witty sense of humor and laughter filled conversation. Her joyful attitude and helpful outgoing nature made her a special friend and inspiration to all. She will always be remembered as an excellent mother and the excellent example that she was.
Memorials may be sent to Agrace Hospice in Janesville, Greendale Historical Society, and The National Wildlife Federation.
A celebration of life will be announced at a later date. Private family burial by Henke Clarson Funeral Home in Janesville. 608.741.1713