Letha S. Richards
July 31, 1943 - May 15, 2012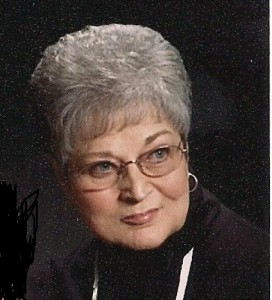 Letha S. Richards, 68, of Edgerton passed away at Scottsdale Health Care, Scottsdale, AZ on Tuesday, May 15, 2012 with her husband, Paul of 50 years, sister, Marta and daughter, Cindy by her side. She was born on July 31, 1943 in Kendall, WI to Helen Collins, who later married Wayne Brown. Letha graduated from Milton Union High School in 1961 and married Paul J. Richards on May 26, 1962. She retired from Simmons in 2001. She regularly attended First Baptist church, Janesville. She also enjoyed spending time with family and friends, and Letha could frequently be found in the audience of her granddaughters' band concerts.
Letha is survived by her husband, Paul, daughter, Cindy (Charlie) Clegg, granddaughters, Kristin (Larry Cudzewicz) Vale and Kayla Vale, all of Milton, her sister, Marta (Atilio) Rosetti of San Juan Capistrano, CA, her aunt, Mary (Frank) Parks of Baraboo, WI, and several nieces, nephews and close relatives as well as her two loving pets, Thor and Pepe.. She was preceded in death by her daughter, Kristin Ann Richards, her mother and stepfather, Helen and Wayne Brown and several aunts and uncles.
A memorial service will be held at 11 a.m., Tuesday, May 29, 2012 at First Baptist Church, 3414 Woodhall Drive, Janesville with Rev. Jerry Amstutz officiating. Burial will be in Milton Lawns Memorial Park. Visitation will be from 3 to 5 p.m. Monday, May 28th at Henke-Clarson Funeral Home, 1010 N. Wright Rd., Janesville and at the First Baptist Church on Tuesday, May 29th from 10 to 11 a.m. Memorials may be made in Letha's name to First Baptist Church. www.henkeclarson.com.