Lincoln E. Norby
February 12, 1945 - January 21, 2012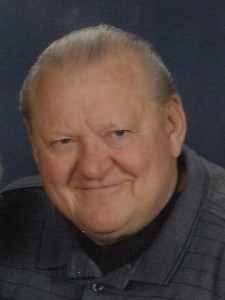 Lincoln E. Norby, 66, of Janesville went to his eternal home on January 21, 2012 at home in the arms of his loving wife after a short battle with lung cancer. He was very strong and fought to the bitter end. He was born on February 12, 1945 to Emil C. and Adeline Norby. He grew up in Bennett Valley and graduated from Gilmanton High School. After graduation he moved to Racine where he worked for Bell City, Racine Metal Parts and Young Radiator before he began a thirty year career as a truck driver.
He began driving for Harvey Service in 1971 and in 1973 transferred to Janesville to start their operation there as driver-foreman. When they discontinued operation after 22 years, he went to work for Yellow Freight until retiring in 2000. He also operated a drain cleaning business called Linc Sinc for many years as a sideline. Linc's passions included motorcycles, cars, hunting, fishing, sports, especially the Packers and boxing, playing cards, especially internet pinochle in later years. He was a charter member of Celebrate Recovery and was an inspiration to many people. He was a lover of dogs and will be sorely missed by Tiny, Odin and Snuggles.
Linc will be greatly missed by his wife of 37 years, Dorothy, 3 sons, Lance Norby, Corey Schroeder and Barry Schroeder, 4 daughters, Chanda (Chris ) Miller, Renee Norby (fiance-Brian Bier) , Angela Cook, Cammy (Jim) Provenzano), 11 grandchildren, 2 great-grandchildren, 2 sisters, June ( Richard) Weippert and Charmayne Brenner, his wonderful mother-in-law, Jennie Bultman, 7 sisters and brothers-in-law, many nieces, nephews and many, many friends. He was preceded in death by his parents, 3 brothers, LeMoine, David and Earl Norby, 2 sisters, Cheryl Dieckman and Marcelline Knecht, father- in- law, 2 sisters-in-law, 2 brothers-in-law, grandson Joshua Cook and his faithful companion, Toby.
Linc was an outgoing guy who could strike up a conversation with any stranger. Those who knew & loved him said he was "one of a kind" and co-workers have thousands of stories to tell about him. He will be remembered for his hearty laugh and antics. The legacy he left for his children was to be strong and independent and always be true to yourself. His favorite saying was "Be good, be safe, be careful and if you can't, DON'T CALL ME! With a chuckle.
"Tell me, how am I suppose to live without you, after having loved you for so long… How am I suppose to live without you, when everything I'm living for is gone".. Dot.
Funeral services will be at 12 Noon Saturday, January 28, 2012 at Good Shepherd Lutheran Church, 700 N. Wright Rd., Janesville with Rev. Steven Ekblad officiating. Visitation will be Saturday from 10 a.m. to Noon at the church. Burial will be in Milton Lawns Memorial Park. Henke-Clarson Funeral Home is assisting the family. www.henkeclarson.com.