Lindsey Brian O'Brien
November 16, 1942 - December 18, 2013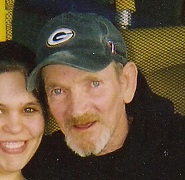 Lindsey Brian O'Brien, 71, of Janesville died December 18, 2013 at the Wisconsin Veterans Home in Union Grove, WI. Lindsey was born in Black River Falls, WI on November 16, 1942, the son of Hugh and Esther (Edmundson) O'Brien. He was a member of the U.S. Army from May 14, 1968 to April 15, 1970 and served in Viet Nam. Lindsey had worked as a carpenter.
He is survived by three children, Jerry O'Brien of Janesville, Stewart O'Brien of Columbus, WI, Mary O'Brien of Janesville, five grandchildren, three brothers, Allen O'Brien, Kelland O'Brien Hugh O'Brien, two sisters, Jeanette Siegler and Lois Beenkin. In addition to his parents, he was preceded in death by three brothers, Warren, Dennis and Bruce O'Brien.
A family memorial gathering will be held on Saturday, Dec. 21,2013 at the Janesville V.F.W. Club from 2 to 4 p.m. with military rites by Kienow-Hilt V.F. W. # 1621 Military Honors Squad at 3:30 p.m. Private interment will be in Black River Falls at a later date. Henke-Clarson Funeral Home assisted the family.