Lois Henrietta (Schlintz) Draeger
October 14, 1918 - February 25, 2012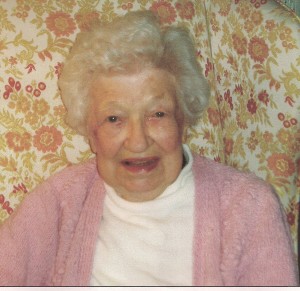 Lois Henrietta (Schlintz) Draeger, 93, of Janesville, WI passed away Saturday, February 25, 2012 at St. Mary's Janesville Hospital. She was born in Tomah, WI on October 14, 1918, the daughter of Arnold and Letah (Schleisner) Schlintz. Lois graduated from Janesville High School in 1935 at age 15. As a young person growing up, she was a member of St. Peter's Lutheran Church where she sang in the choir. Following graduation, she was employed as a secretary in the family business, Severson & Schlintz and by the Rock River Woolen Mills. In 1946, Lois graduated with honors from St. Luke's Hospital School of Nursing in Chicago, IL. She married Donald Frank Draeger on November 15, 1947. Over the years, she was employed as a private duty nurse, as a nurse for Dr. Farnsworth and as a registered nurse by Caravilla Nursing Home. She served as the Director of Nursing at Cedar Crest prior to retiring. Lois was a member of First Lutheran Church where she was active in various ladies groups. She was an active member of the Questers for many years and was a member of O.E.S. Chapter # 69. She enjoyed knitting, sewing, playing the piano and harp along with traveling. Over the years travels included trips to most of the United States as well as to Canada, England, France, Singapore and Hong Kong.
She is survived by her husband, Donald, two children, Louise James of Minneapolis, MN, Bob (Shari) Draeger of Colorado Springs, CO, four grandchildren, Heidi, Hilary, Cody and Kate, her brother, Ralph (Sarabel) Schlintz of Janesville and cousins, Dorothy Presta and Richard Herman Lichtfus.
Funeral services will be at 11 a.m. Tuesday, February 28, 2012 at First Lutheran Church, 602 N. Randall Avenue, Janesville with Rev. James Melvin officiating. Visitation will be from 9 to 11 a.m. Tuesday at First Lutheran Church. Private burial will be in Oak Hill Cemetery. Memorials may be made to First Lutheran Church Foundation. The Draeger family is being assisted by Henke-Clarson Funeral Home. www.henkeclarson.com.