Louise Eleanor Shekels
March 4, 1929 - March 11, 2016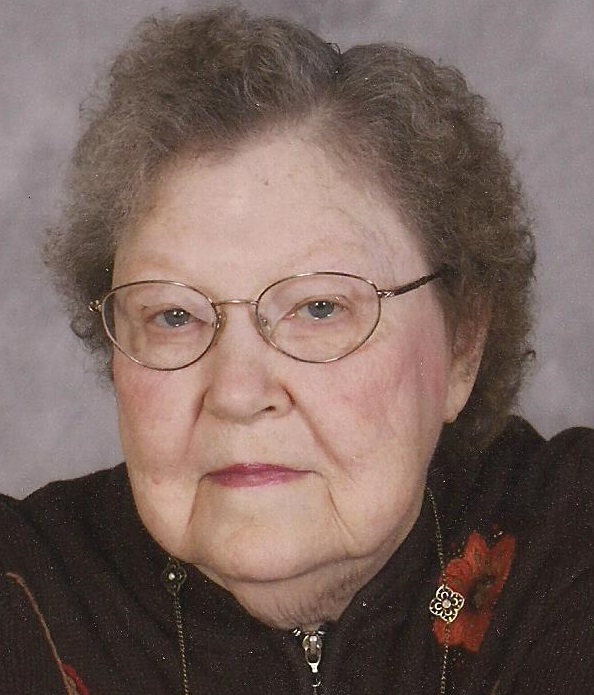 Louise Eleanor Shekels, age 87, of Janesville, WI died March 11, 2016 at her home surrounded by family and friends. Louise was born in Janesville on March 4, 1929, the daughter of Elmer and E. Lillian (Mohr) Ellis. She attended Janesville High School. Louise married Donald W. Shekels on February 12, 1949 at First Christian Church Parsonage. She was formerly employed by Rock River Cotton Company, then for many years she babysat numerous children. She was an active member of First Christian Church in Janesville where she served as a Sunday School Teacher and youth leader for many years. She also held numerous offices within the church. Louise loved to read, knit and embroider.
She was preceded in death by her husband, Donald on March 17, 1991. She was also preceded in death by her parents, three brothers, Orville Ellis, Gilbert Ellis and Earnie Ellis and a nephew, Larry Sholes.
Louise Shekels is survived by a sister, Donna Schluter/Parker of Owen, WI, a brother, Elmer (Kete) Ellis of Janesville and her special children, Jared Holcomb (Lorretta Norris) of Janesville, William Holcomb (Mchelle Vines) of Monroe, WI, Jason Holcomb (Michele) of Edgerton, WI a foster daughter, Rose Alexander, specials nieces, Sheila Hoag Wesley and Traci Hoag Kaas along with many other nieces, nephews and friends.
Visitation will be from 11 a.m. until 1:30 p.m. Wednesday, March 16, 2016 at First Christian Church, 1909 Highland Avenue, Janesville with funeral services to follow at 1:30 p.m. Wednesday at the Church. Rev. Rick Hamilton will officiate. Interment will follow the services at Milton Lawns Memorial Park. The family is being assisted by Henke-Clarson Funeral Home.
The family would like to express their thanks to the staff of Mercy Hospital and Agrace HospiceCare for all of their help and support.